What are some of the best Taipei Night Markets in the city of Taipei?
After all, whenever you visit Taiwan, there is one thing you must do when you are here on this beautiful island. That thing is to visit the night markets.
Night markets are some of the most interesting things you can find anywhere in the world. And Taiwan is filled with them. Heck, just in Taipei the capital city alone, there is at least 30 night markets. Each with their own style and differences.
I been visiting Taiwan every year since I was born. After all, I am half Taiwanese so I have to go there to visit my relatives. Now every time I go visit, I make it a habit to go to the night markets straight away once I get there. I just have to have my street food. They are so delicious. If I was given the option, I think I would totally live in a night market and be eating every minute of the day.
But enough of me. Lets get into the juicy details of why you should visit a night market in Taiwan.
Reasons Why You Should Visit The Taiwan Night Markets
Everyone Goes There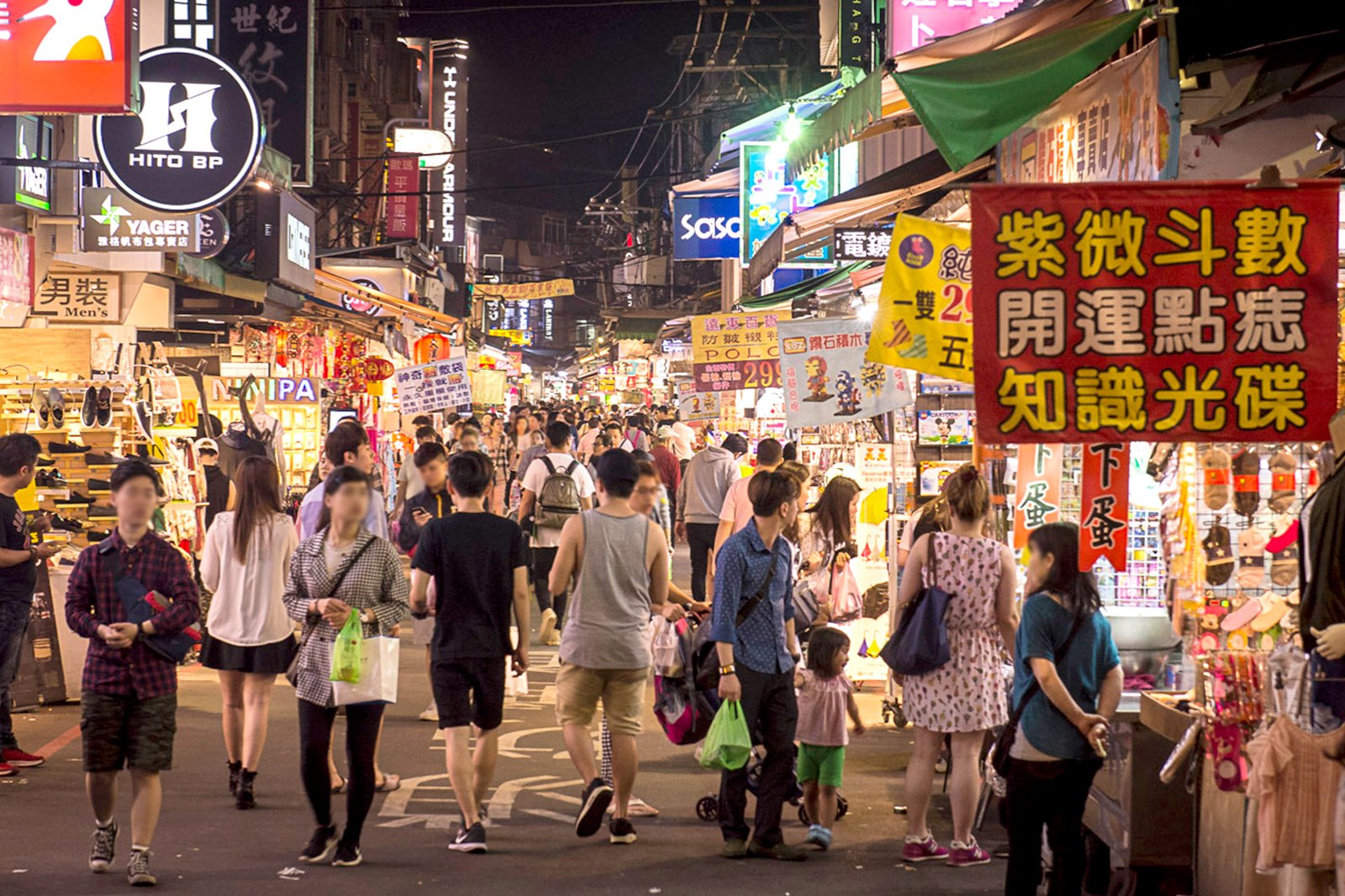 Night Markets are a popular place to go to for all kinds of things. However, don't get it confused with other kind of markets around the world where majority of the time they are tourist traps. Night markets in Taiwan are special. They are not just a tourist attraction but a main source of where locals can also buy their items. You can find all sorts of unique items like clothes, jewelry, food, accessories, etc. Almost anything you can think off, you'll be able to find it at a night market.
Provides A Form Of Entertainment
One of the main things you can find at a night market is entertainment. And there is a whole cluster of them all ready for you to play. You can spot claw machines, arcade games, circus favorites all along the street. You can have fun playing a few rounds with your friends or family, or even sit down and watch other people play.
It's not just games that are located here, but you can also find people who are local street performers acting out over here trying to earn some hard earned money.
Because of the entertainment over here, you can probably find yourself hanging around for long periods of time while you work out an appetite.
Tons Of Street Food
Speaking of appetite, you'll be pleased to know that night markets in Taiwan are famous for their street food. There are rows and rows of stalls just lined up ready to sell you delicious food. Many locals will come here after a hard days work and buy some food for dinner or hang out with their friends.
If you wanted to try your hand at authentic Taiwanese food, then this is the place. You can simply grab a few bites here and move on to the next shop and buy some more. It is probably one of the biggest reasons why people tend to come here to visit.
Shop For Your Favorite Items
If you want to buy some awesome gifts or items, then heading to the night market is the right choice. These markets are filled with rows of shops that sell all kinds of things. From clothes to accessories to even tech items, you are bound to find something you need. Plus, often times you can find the items for cheap which is great for your budget. You can totally get lost here spending hours and hours just on shopping alone.
Embrace The Culture
Taiwan night markets are a great place to learn about the culture here in Taiwan. After all, these markets are a big part of their every day life. You'll get to see how Taiwanese people talk, work, have fun, etc. You can even chat up with some locals to learn more. It's a great way to get the feel of how life works around here.
Easy To Get To
Night markets are everywhere in Taiwan. With a simple google search, you can find all sorts of night markets around your area. You definitely don't have to go far if you want to visit one. Plus, most night markets are located near a major MRT station or Metro stop, so you can just hop on one of these transportation services and make your way here fast and easy.
Taipei Night Markets
Now if you are visiting Taiwan, chances are you will be going to the Taipei area. So that is what we will be focusing on in this post, the Taipei Night Markets.
With a simple google search, you will find tons of different night markets that'll show up in Taipei.
How To Know Which Market To Go To?
As you can see from the map above, Taipei has an abundance amount of different night markets. Over 30 to be exact!
With there being so many different kinds of markets, how do you know which one to go to?
To be honest, most night markets are very similar in that they all serve different kinds of food. They all have their forms of entertainment. And they all have shops that'll sell you neat little gifts and trinkets. So i can see why it is a hard choice for first timers in choosing where to go.
However i'll give you some advice on which ones you should choose.
If you are looking for the most popular and most packed night market of them all, then Shilin Night Market should be the place for you. If it's your first time going to a night market, then I definitely recommend you go to this one as it will blow your mind away.
Now if you are looking for one of the oldest night markets around and also one of the biggest then I suggest you head to Raohe Night Market. Similar in popularity with Shilin, it will be filled with many tourists and locals. You can find all sorts of shopping goodies and tasty foods here.
Now if you want to look at a unique night market, then I would suggest you to visit Huaxi Night Market. It's main attraction is that this night market is focused on snakes. As in many of the shops and restaurants will sell snake themed items and food. It is a really old night market, so not many people tend to come here anymore. But if you are wanting to see a bit of history then this spot should definitely be worth it.
If you want to visit the lesser known night markets, then a simple google search will bring up a map like the one above. You can simply head to these night markets to browse around. Do keep in mind that these other night markets aren't as famous and are more for the locals. So if you want to see how the locals do things, then visiting the other night markets might be cool too.
When Do They Open?
To be honest, most night markets work differently as they are all individually operated. So different shops will tend to open at different times.
However a general thing to understand is that most of these night markets will tend to open around 4pm to 6pm.
If you want to come at the most optimal time, then I would suggest you come here at around 7pm or 8pm. This is the time when the market is alive and active, and you will have lots of time to do whatever you want.
When Do They Close
These markets will stay open all the way till 11pm to 12am. However it does tend to die down once it gets closer to 10pm.
So if you are planning on coming here, do not come here too late as most of the action and fun has already died down.
Tips For Going To Night Markets
Be Hungry
Before you go to any night markets, you want to make sure of one thing. That is to be hungry. The reason for this is because night markets are filled with different stalls that sells all kinds of tasty foods. Plus they are all insanely cheap so you can try as many stalls as you want. You will eat till you pass out. I guarantee you, you will love eating here.
Bring Cash
Cash is king as they say in most parts of the world. That also includes these night markets. Often times the vendors here don't accept credit cards, so you have to pay with cash. Plus, it's always a good idea to carry cash anyways in case you might need it for some type of use.
---
Overall, these night markets in Taiwan are insanely fun. I highly recommend anybody visiting this island to come check out these markets. It will blow your mind away.
Also, if you are planning to visit Taiwan anytime soon, you might also be interested in some of my other Taiwan posts.
Or you can check out my complete list of things to do in Taiwan by clicking here.
Let me know how your trip goes!