Have you ever wondered how to travel on a budget? Or better yet, what does budget traveling mean to you?
Over the years of traveling, I been fortunate enough to go to many different places and also meet many different types of people. Many of whom are so generous and open-minded. They were able to show me many things I didn't know about this world and also myself.
With traveling being one of the biggest trends to do for many people, I noticed one thing. Many people are who are wanting to start traveling are doing so on a budget. They want to see just how little they can spend on the trip. It almost seems funny as if it were a competition to see who can spend the least.
I have seen this type of behavior countless amount of times. Even towards myself when I said I spent X amount of dollars and they go "but I got that for even less".
It seems to definitely be the trend these days as people just want to see who can get things for a cheaper cost.
Now in my humble opinion, budget traveling is not about how much you spend. It's more about how you decide to use your money.
There is no reason to live on pennies just to call yourself a budget traveler.
Often times when I go out traveling, I notice people trying to pinch and save everywhere they can. It irks me a bit as I never really understand why you want to travel to someplace nice only to live like a homeless bum. I mean unless you are super wealthy, chances are that you have been saving for that trip. So why continue to save when you are actually there on your trip?
Now we know everybody has different financial situations, so it's not right to judge people. However if you only have a small amount of money to spare for traveling, then it's probably a better idea to take a shorter trip and do all the stuff that you can afford to do than saying "I totally want to do THAT, but I don't have the funds for it right now" on your trip.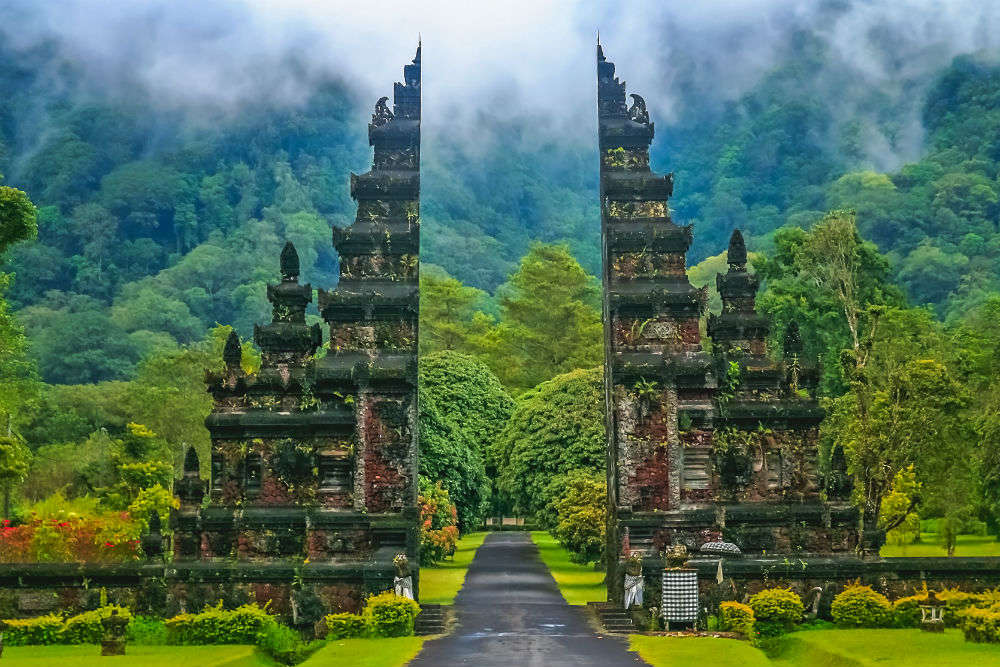 Like I said above, in my opinion "Budget Traveling" is about how you decide to use your money.
Now traveling around also doesn't mean wasting all your money buying tons of souvenirs or partying everyday. The important part to know is when and where a person should spend their money no matter how much money they should have.
Now, are there places you can visit and be insanely cheap? Of course! There are some people who actually travel to other countries but don't actually have the money to do anything. They rely on local help either by getting free handouts, hitchhiking, squatting and somebody's place, and never going out to visit any type of place.
A rare few even go to countries without bringing any sort of money with them. They sit on the streets hoping locals or tourists will give them money to fund their travels.
I don't know about you, but that's not the type of traveling I would do.
Why would you travel somewhere only to not be able to enjoy the place that you are traveling to?
Now i'm not trying to say you shouldn't constantly use your money, but if you are going to a country and not learn about it's culture, it's history, the sights it has to offer, or the people, then why do you even want to travel?
Whenever I try to a place I make sure to do a budget estimate of just how much I have spent after every tip. This lets me see just how much I am spending. And to be honest, I do over spend sometimes. Although that's because my vision of traveling is to see everything that a place has to offer. If I have to spend a little bit more on that, than to me it will be totally worth it.
For instance:
If I went to Japan, then I must go visit Mount Fuji, Visit Akihabara, Eat lots of Sushi and Ramen etc..
If I went to Texas (which I live in), I must try their BBQ and also Steak, Visit the Alamo, etc…
As you can see, in my mind when I travel, I have to see and do everything that place has to offer.
However for those that are not wanting to spend that much, my budget guides are perfect for you as they show exactly what my thoughts are on budget traveling and how to do them. It is basically travelers who want to spend their money wisely and smartly, and definitely not cheaply. Budget travelers are those who want to go away and relax, and enjoy all the activities that the place has to offer without breaking the bank.
I remember when I first started traveling, I didn't have a lot of money to spare. So guess what I did? I decided to be insanely cheap and frugal. This resulted in me being not able to do a lot of the things that I would have actually loved to do.
I never went scuba diving in Hawaii, never ate any of the local foods, never went to go see any of the historical sights.
I'll always have that sense of regret as I made myself miss out on some important things.
Now in all honesty, my view of what a budget traveler is might be different from somebody else's.
Each person has their own view on what their idea of a budget traveler is.
To some people, budget travels mean spending over $100 dollars on a hotel stay and $50 dollars a day budget on food. To another person they might think $50 dollars and under for a hotel stay and $20 dollars is enough for food.
As you can see, depending on the person's financial status, their idea of budget traveling can vary.
Now there are definitely ways to travel to places with a cheaper budget, but only if you are willing to sacrifice a few things.
Cooking your own meals, living in a tent outside? That might sound fun to some people and can definitely save them some money.
However for me, that isn't my style. And I don't think most travelers would want to do that either.
Now one of the most important things to know about budgeting is to calculate exactly what you are wanting to spend money on before you go on your trip. Then use that cost as a basis guide for forming a budget plan. This way you won't have to overspend while you are out traveling because you are prepared.
As long as you know how much you will be spending, you can plan around it and be frugal with your money. My advice is to get a good grasp of how much you want to spend, make a plan on what you are going to spend on, then go out and do those activities.
Travel doesn't have to be hard.
It's also not a competition between people.
Just because you went to Europe and didn't spend any money, doesn't make you budget traveler. That is just being cheap.
All in all, the important thing to remember is that any traveler should spend their money wisely and smartly no matter how much money they might have.
____
Also if you are interested in reading some of my other posts about traveling, you can do so by clicking these links:
Or you can check out all my blog posts by click this link.
Hope you have a safe and fun trip~