What are some awesome things to do on the Las Vegas Strip?
After all, Vegas or otherwise known as "Sin City", is a dream place for many people to go to. The most famous place being the Vegas Strip, which is a long strip of road with all of the things you can imagine along side of it.
This 4.2 mile long strip has so many things that you can see and do. It is like heaven on earth for people who just want to have fun and enjoy themselves.
I make it a tradition to come to Vegas at least 3 times a year because of just how much I love this place. With each and every trip being better than the last.
Coming to Vegas is like a right of passage, a way of life, an american tradition. It is a place that everybody has to come to at least once in their life. With all the casinos, bright lights, amazing food, clubs, this place is like a dream come true.
With so many things over here, it can get confusing on what to do.
So i'll help you out!
Here is my list of some of the most amazing things you have to do when you are on this strip.
Take a picture with the Welcome To Vegas sign
One of the very first things you should do is come to the famous "Welcome to Las Vegas" sign. It is the best place for you to take a picture that also shows you have definitely been to Vegas. Although do note, there are many people who will also come here to take a picture throughout the day. So try to come as early as possible for the best pics.
Check out all the awesome Casinos
One fun and neat thing to do is to walk along the strip and check out all the amazing casinos that have been built. As you know each casino is different with many of them built in an extravagant fashion. You have casinos that look like a pyramid, a casino that looks like a castle, a castle that is Rome themed and so much more. Heck they even have a replica of the Eiffel Tower.
It's even better at night when all the casinos start turning up their neon lights and the strip starts to light up.
Try out amazing food.
As you know, Vegas is home to an assortment of restaurants and buffets. There are many different kinds with varying different prices. If you are a foodie then this place will feel like heaven to you. Anything and everything you can imagine of eating, Vegas will have it in stock.
Many famous chefs have opened restaurants here like Gordan Ramsay, Momofuku, Wolfgang Puck etc…All of whom want to bring you the best foods possible. Although do note, a lot of these restaurants are pretty pricey so make sure you have some money.
If restaurants aren't to your fancy, then you can be happy to know that buffets are legendary in this area. With each casino having their own specialized buffet. You can eat as much as you want until you pass out from a food coma.
Whatever the case may be, there is something for everyone to enjoy.
Check out the Bellagio Fountains
The fountains at the Bellagio is a marvelous sight to see. Every few minutes the fountains will start spouting out and dancing with a music to match.
Some info from the fountains website:
The Fountains of Bellagio is a daily show in Las Vegas. The show is every 30 minutes from 3pm to 8pm Monday through Friday and every 15 minutes from 8pm to midnight. On Sundays the show starts at 11am every 30 minutes until 7pm when the show goes on every 15 minutes until midnight. On Saturdays and Holidays the shows start at noon every 30 minutes and change to every 15 minutes at from 8pm to midnight.
It is a great spectacle that everyone should watch as you sit back and enjoy the show.
Check out the Volcano at the Mirage
Just like how the Bellagio fountains was a cool and wonderful show, the Volcano at the Mirage is also an amazing sight to see.
Explosions and fireballs mixed in with some music, this thing will definitely get you excited..
The volcano plays every hour from 6 pm to 11 pm.
If you enjoyed the fountains at the Bellagio, you will definitely enjoy this.
Go Shopping
If you love to shop, then you will be pleased to know Vegas has it all. It is the place for everything you want to buy. From luxury goods to the premium outlets, you will be shopping for hours here.
Some places you can shop at are:
The Shops at Crystals – Filled with many famous name branded shops such as Gucci, Louis Vuitton, Balenciaga, etc.. and also has many high end restaurants.
Caesars Palace Forum Shops – The Forum Shops is probably one of the most famous places to go shopping at. Filled with all the top brands and restaurants you can ever want. Inside also has an amazing art gallery with even an entire wall filled with Andy Warhol art pieces.
Las Vegas North Premium Outlets – Love shopping for discounts? Well here at the Premium Outlets you can find many brand name shops selling items at crazy low prices.
Planet Hollywood Shops – Known as the Miracle Mile Shops, this place is filled with many shops and restaurants and also entertainment areas.
Watch a Show
If you ever go to Vegas, one thing that will stand out is all the signs and advertisements to go watch some shows. After all, almost every casino has some type of show that is unique and different from one another. There is definitely something for you to see no matter what kind of tastes you have.
Cirque Du Soleil is the company behinds many of the shows you see on Vegas. Bringing over the top dance performances or circus acts that will definitely get you up on your feet.
For instance, if you love asian themed performances then the show Ka is right for you. Love beautiful and elegant type shows? Than Mystere and O shows are for you. They even have shows based on music like the Beatles Love and also the Michael Jackson show is ones that can't be missed.
If you don't like circus acts or performances, you can maybe catch a magic show from famous magicians like David Copperfield or Penn and Teller.
There's even A-list singers who are here yearly to sing songs such as Brittany Spears or Gaga etc.
Seeing shows is definitely a must see situation if you ever come to Vegas.
Spend some time at the Pool
Vegas is the king of all pool parties. With many different kinds of amazing pools built and awesome music pumping around, it is definitely something to try.
What's better than winding down and partying at a day time pool club!
Be sure to pack your swim suit and enjoy what the pool has to offer!
Check out some clubs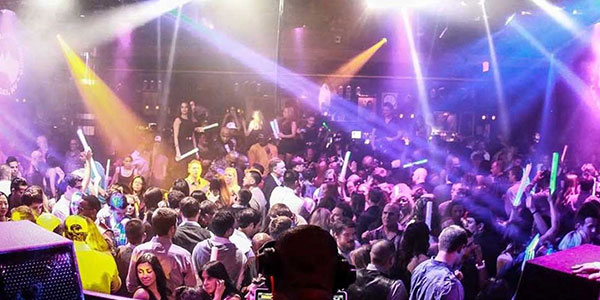 Vegas has some of the best nightlife you will ever see in your life.
There are many different clubs in Vegas where you can party all night long and drink all the drinks that you want.
So if you enjoy loud music and dancing all night long, than clubs is the way to go.
Entertain yourself with Roller Coasters or Rides
Vegas isn't just about gambling or eating. In fact, there is so much more to Vegas than you can ever imagine. Some casinos even have roller coasters or rides that you can ride on to entertain yourselves. Perfect for people of all ages. Adults and kids will love these attractions as most of these rides will let you get a great view of the entire strip.
For instance, the casino New York New York has a roller coaster on top of the casino that brings you all the speed you want and also thrills that you seek.
The stratosphere also has some rides such as the one in the picture above, giving you an amazing view of the entire strip over 866 feet high.
Zipline yourself across town
If you love thrills and also amazing views, than why not try ziplining.
Vegas has many different ziplines that you can try which sends you all over town soaring above everybody.
Things like Slotzilla on Fremont street, Flightlines which takes you over Bootleg Canyon, or even the Rio Zipline that drops you over 800 feet from the two Rio hotel towers, and many more.
It is an experience like no other that you have to try.
High Roller At Linq
Want to get an amazing view of the strip?
Try out one of the largest Ferris wheels in the world. Standing at over 550 feet high, it consists of 28 transparent pods that can hold up to 40 passengers each. The pods also have a bar so you can order some drinks while enjoying the view. It is a great way to pass some time as you sit back and relax while enjoying the view.
Walk around the new Park MGM
The new Park MGM has finally been completed. After a $650 million renovation which took a few years to fully complete, this place is now totally different. It has many new things now such as the Park Promenade and the Park Theater, a big roomy food themed park called Eataly, and also many amazing restaurants and lounges.
It'll definitely gives a nice vibe as you walk around this beautiful casino.
Visit the Coca Cola Store
Visit the iconic Coca Cola store and try out everything coke.
They sell many coke merchandise like bottle caps, bottles, plushies, post cards, etc…they have everything dealing with coke.
However the best part about visiting this place is that you can try out many flavors of coke drinks that they have from all around the world. The tray has 16 flavors and each tasting very different. You would love it!
Visit the M&M World Store
When you are walking along the strip of Vegas, one of the things you'll notice is the fancy big M&M World store. Now if you are a lover of chocolates than you will definitely love this store. They have an entire wall dedicated to all kinds of m&m's. Heck, you can even make your own m&m's. This place is a fun place to bring your kids to as both you and the kids can enjoy.
Take a helicopter ride around the strip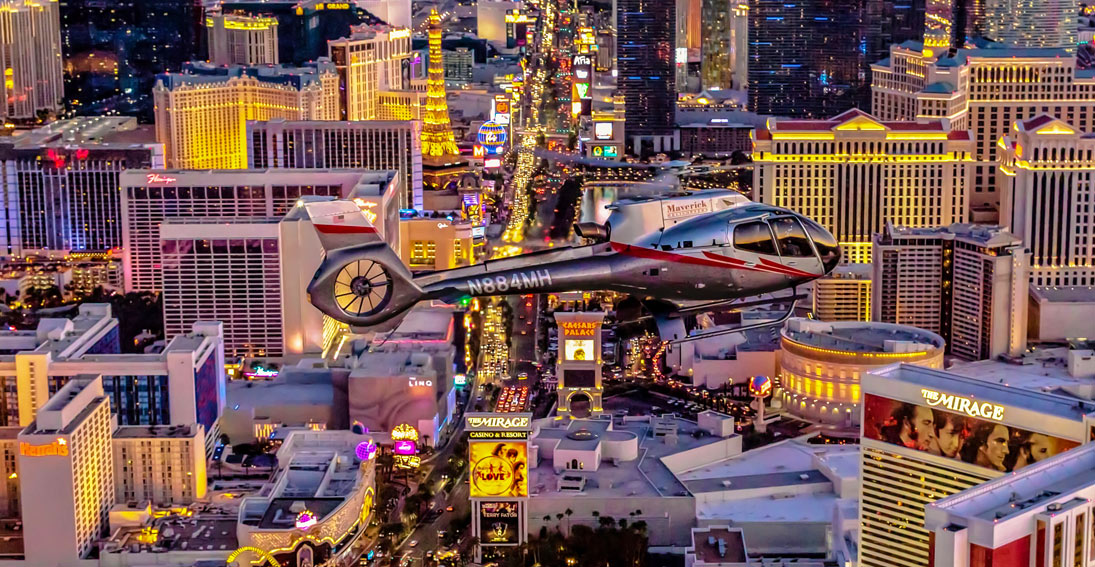 If you really want to immerse yourself with a full view of the Vegas Strip than you definitely would want to rent a helicopter tour of the strip. The best time to also fly around the sky is during the night time when all the casinos have lit up and will give you a beautiful view to see.
One such company you can use is the Maverick Helicopter company. Prices start as low as $104 dollars which is an amazing deal if you think about it.
---
Whether you are a long time veteran coming to Vegas or a first timer, there is something for everybody to enjoy.
Hopefully this list is able to help you find out somethings you may have never knew about Vegas and gives you something fun and exciting to do!
Also if you are going to be visiting Las Vegas anytime soon, you might be interested in some of my other Las Vegas Posts.
Or you can check out all my blog posts by clicking this link.
Hope you have a safe and fun trip~