What are some of the best things to do in Wakkanai, Japan?
After all, Wakkanai is a city that is located on the island of Hokkaido and is known for being the northernmost city in all of Japan.
Although this city has a relatively small population size, it still has quite a bit of interesting things inside it.
Here in this city, you'll be able to see amazing views and beautiful scenery from all around. It is a place where you can find some peace and quiet as well as being one with nature.
So if you are interested in finding out just what things you are able to see and do here in Wakkanai, then look no further.
Here are 15 amazing things for you to do in this city.
15 Things To Do In Wakkanai, Japan
In no particular order, here are the best things to do in Wakkanai, Japan.
Eat All The Foods
Just like many other parts of Japan, Wakkanai is located right next to the sea. This means that you are able to find a huge selection of fresh seafood.
You can find things like crab, shrimp, sushi, scallops, etc. Basically anything that comes from the sea, you'll be able to find it here in this area. Plus because it is located right next to the sea, the prices for the foods are also insanely cheap.
A perfect place to try out as much seafood as you want without breaking the bank.
Check Out Cape Soya
Cape Soya is the northernmost point of the island of Hokkaido.
It is because of this fact that the city has decided to make something representing this amazing feature. They have installed a Northernmost Point Monument as well as a Statue representing Mamiya Rinzo who was a famous Japanese explorer here in this area.
These features have made the area become a popular attraction for many tourists to visit.
Check Out Wakkanai Youth Science Center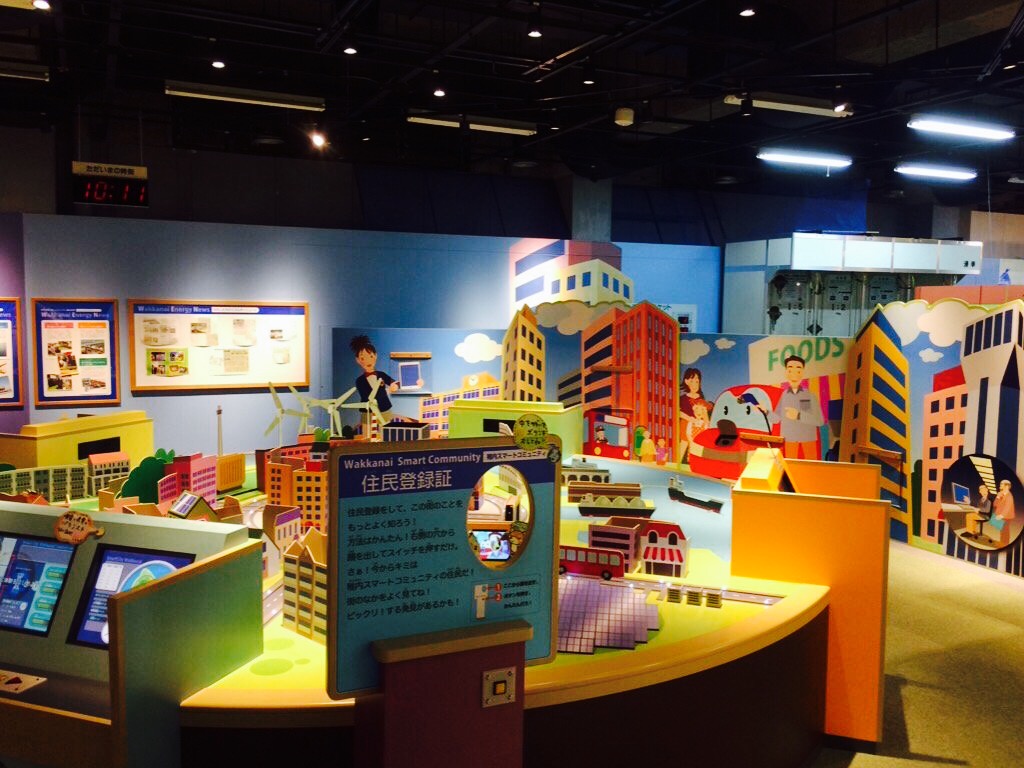 If you have younger kids with you, then the Wakkanai Youth Science Center is a perfect place to bring your young ones to learn some interesting things.
There are many exhibits and galleries that are aimed to help teach your kids more about science.
For instance, there is a Planetarium that talks about the geography and topography of this area of Japan, as well as an Arctic area which goes in depth about the Arctic areas.
Relax In An Onsen
If you have ever seen my other posts about places to visit in Japan, you'll notice that Onsens are pretty common all throughout Japan. Many different cities have their own type and style of an Onsen.
In Wakkanai, you can find the onsens here to be located outside with a clear view of the amazing scenery surrounding you.
The most famous onsen here in this city is the Wakkanai Onsen which is famous because it is able to look out over the amazing Rishiri Mountain.
A perfect place to relax and unwind.
Check Out Wakkanai Park
Wakkanai Park is a place known for it's many beautiful cherry trees located all around. Plus it is also located on a hill which means that if you climb to the top, you'll be able to see amazing views of the entire city.
Overall it is a great park to visit as there are quite a few trails for you to roam around to and makes for a good place to relax and unwind. There is even a shrine located on top of the hill to which you can check out as well.
View The Breakwater Dome
The Breakwater Dome is an old dome like structure that dates back to the 1930's. The dome is made up of 70 roman style pillars and are one of the most recognizable structures in this city.
Because of how the dome is shaped, it makes for a really good Instagrammable picture if you were to take one with the dome.
Not only that but during certain times of the year, you are also able to find a bunch of different activities that takes place here in the hallway such as markets and even karaoke.
Check Out The Lake Onuma Bird Observatory
Another place that is located just a bit outside of Wakkanai is a place called Lake Onuma. It is known for it's many Tundra Swans that migrate here each year.
It is because of this migration that this place even hosts an annual swan festival each year in May.
Aside from the Tundra Swans, you are also able to see a whole bunch of different variety of birds flying around here.
It makes for a perfect place to start bird watching.
Seal Watch at Bakkai
Just a little bit outside of Wakkanai, you are able to find a place called Bakkai. This is the place where you are able to find many spotted seals all resting around and having fun during certain times of the year.
These seals will be laying on rocks or even playing around in the water without any care in the world. A perfect time for you to take some amazing pictures of these beautiful animals.
Shop and Browse Around At Wakkanai Fukko Market
Wakkanai Fukko Market is a nice shopping complex that is filled with all sorts of restaurants, gift shops and cafes.
The market is designed to look like a place that was built in the past and has a real heritage feel.
A great place to buy some gifts and have a bite to eat.
Visit Wakkanai Centennial Memorial Tower
The Wakkanai Centennial Memorial Tower was built in honor of the town of Wakkanai and dates back to around the 1970's.
You are able to climb all the way to the top of the tower to check out some amazing views from far above.
Tip: If the weather allows it and is nice, you could even see as far out to Russia.
Have Fun With Some Winter Sports
Because Wakkanai is so far up north, it gets quite a bit of snow here. Which makes it a great place for any type of winter sport.
Here you'll be able to skii around, sled, snowboard, or whatever it is you want to do. They even offer rental snowmobiles around the area so that you can drive around the snow and have some fun.
So if you feel like having some fun in the cold, this is the perfect place.
Try Some Russian food
Now I know what you are thinking.
Russian Food? Why on earth is there Russian food here in Japan?
Well to put it simply, because Wakkanai is so up north and close, it pays some respect to Russia in some sort of way. There are even signage here that are in Russian.
Because of that, you'll find some Russian type influences and flavors here. For instance, one popular location where you can try some traditional Russian dishes is at Pechka. They serve great flavored dishes and the owner even sings a song from time to time.
Attend A Dogsled Race
One of the best things that Wakkanai is known for is that it is host to the Japan Cup Dogsled Race which happens every year usually around February.
Just like the name suggests, it is basically a race between sledders with dogs pulling the sled over frozen areas.
So if you are into sports or just want to see something interesting then this is definitely the place to visit.
Check Out Noshappu Aquarium
The Noshappu Aquarium is a nice aquarium to visit if you are into learning about all kinds of marine life. It is also the most northern aquarium in all of Japan.
It is here that you will find a range of animals such as fish, seals, penguins, and any other marine life from all over the world.
They even have feeding sessions in outdoor pools where you are able to watch them feed the animals.
Ride A Bike
An easy way and also one of the best ways to get around the town of Wakkanai is to ride a bike.
It is relatively cheap and it's very economical to ride a bike around as well.
When you are riding a bike, you will get a chance to pass by many interesting attractions. For example, you could ride along the coastline and get views of the amazing waters nearby.
It makes for a great way to see the town and learn what the town is about.
____
Wakkanai is a place that I think many people will enjoy.
It is located in the most norther part of Japan, so definitely there will be some region specific things you are able to find here.
It's not the same as the other cities in Japan, but still provides it's own sense of style and culture.
If you are ever going to visit Japan, hopefully this list was able to help you in some way when you decide on places to visit.
Also, if you are planning to visit Japan anytime soon, you might be interested in some of my other Japan posts.
Or you can check out my complete list of things to do in Japan by clicking here.
Let me know how your trip goes!