What are some of the best things to do in Tokyo, Japan?
After all, Tokyo, Japan is one of the most popular destinations in the world. With many people having it on their bucket list of places to travel to. I've been fortunate enough to travel to Japan many times in my life and always found it breathtaking.
It is a city like no other, where technology is so advanced and the night life that you would go crazy for.
But what is there to do in Tokyo? There's temples, museums, food, and what else?
Well let me show you!
Here is a list of our 20 most favorite things to do in Tokyo, Japan. They include weird and unique things to even futuristic things.
Best Things To Do In Tokyo, Japan
In no particular order, here are the best things to do in Tokyo, Japan.
1. Visit Disney Resort
What! Japan has Disney??? Yes of course they do!
And it's one of the better Disney Resorts in the world.
Tokyo Disney Resorts is one of the places where you almost have to go as it features many cool and exciting things. The resort has 2 parks, one called Tokyo Disneyland which i'm sure most people have heard of since we also have a Disneyland here in the states. It's a classic Disney park that is suited for kids or adults remembering their childhood favorites. Filled with a fairy tale castle and Disney rides like the Space and Splash Mountains.
Tokyo Disney Resorts also has another theme park called DisneySea which is unlike any other Disney park in the world. This special park features seven different ports inspired from real life places and ocean legends. The attractions here seem to be geared more towards adults.
Which ever park you decide to hang out at or even both, i'm sure you will have a blast.
2. Mario Go-Kart Riding
This is probably one of my most favorite things to do every time I am here in Tokyo.
This is a tour package where you can pick the length of your tour, and from there be able to drive off seeing the beautiful views this city has to offer. The longer the length of your tour is, the more things you are able to see. I usually recommend the 2 hour tour as it covers just enough areas for you to see without being tired.
Basically what happens is that you can dress up as your favorite character and ride around the city. You need to have a universal driver's license if you want to do this because you are going to be driving on a real street alongside real cars.
Overall it is a wonderful experience that anyone who comes here needs to try as you drive around skyscrapers, temples, shrines, busy crossings, and also neighborhoods, all while random locals or tourists stare in awe.
3. Explore Toyosu Fish Market
As we all know, Japan is famous for it's fish.
So what better place to get fish than the Toyosu Fish Market. It is a brand new fish market that just opened up in 2018 after relocating from Tsukiji Fish Market. This new market is almost twice the size of the old Tsukiji market with two large buildings being used just for selling wholesale seafood and fruits and vegetables.
There's also plenty of new restaurants in the market that are selling the FRESHEST seafood you will ever get your hands on.
Entry to this location is free, but you will need a visitors badge if you want to check out the tuna auction from the viewing platform above.
4. Visit the Robot Restaurant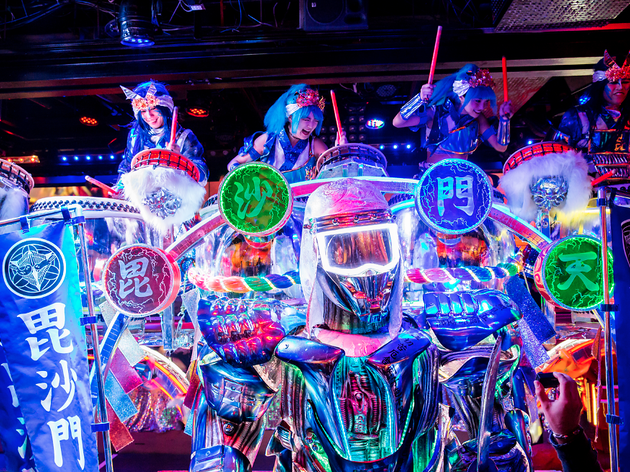 Even though it is called a restaurant, it isn't really a restaurant technically. You aren't going to be served by robots or anything. However what you do get is to dine over here while watching a show about girls dancing with robots and cyborgs.
It is a very futuristic experience that is weird, quirky, and yet fun. Featuring robots, dragons, ninjas, dancers, clowns, bright neon lights and loud music.
So if you are into weird futuristic dancing and music than this is the place to be.
5. Ghibli Museum
Calling all Studio Ghibli Fans! There is a Ghibli museum here in Tokyo!
Relive your child hood days as you come here and see all the works by from Studio Ghibli. Now most of the exhibits are however in Japanese, but it is still an awesome place as you can see many different drawings or props used from classic films like Totoro or Spirited Away.
Sometimes they'll have special exhibits at the museum. For instance one time they had a special cafe where you can eat the food from Studio Ghibli's films.
6. Visiting the Anime Paradise Akihabara
Known as the Electric Town of Tokyo, or to anime fans as Heaven on Earth. This place is known for its sheer amount of anime, manga, and gaming items.
If you ever need to get a certain game or anime item, this place is guaranteed to have it in stock.
They also have tour guides which can guide you around the area while teaching you the history of anime and its culture.
Not only that but if you are hungry than you can stop at a unique place called a Maid Cafe. This is the place where you are being served by a girl who dresses up as a cute maid and serves you all type of cute foods.
7. Visit Harajuku
Harajuku is a popular spot among the younger generation in Japan. Known as Tokyo's youth neighborhood, it is filled stylish people all over. From cosplay to lolita fashion, there is no stop to the fashion sense in this area.
It does tend to be very crowded on the weekends but it is totally worth wandering around to see all it has to offer.
Nearby you can also visit the shopping street Omotesando or even the Meiji shrine within Yoyoai park.
8. Watch some Sumo in Ryōgoku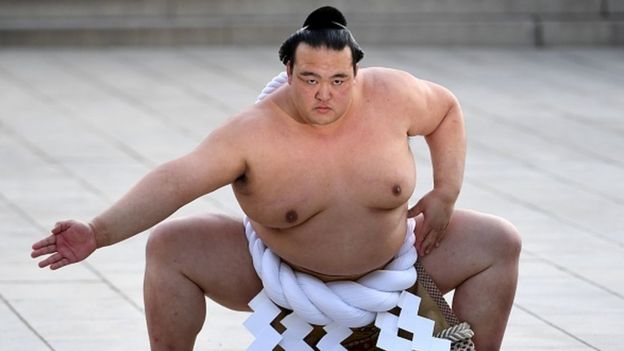 Want to watch some Sumo? Well you're in luck! Japan is one of the only countries in the world where Sumo is being practiced professionally. So why not take a stop at Ryogōku, which is the capital of sumo culture.
The most famous place for Sumo is the Ryōgoku Kokugikan Sumo Stadium which is a sumo hall that has at least 6 sumo tournaments every year. You can also learn the history of the sport at the Sumo Museum or even eat at a sumo themed restaurant over here.
9. Take a walk through Piss Alley
Although it is known as Piss Alley, it's also known as Memory Lane. It's a blast from the past as you see stalls hanging with red lanterns and the bustling aroma of food in the air. You'll go through the narrow alleyways and find plenty of tiny stalls that seat only a handful of people serving yakitori. Or you might even find some amazing bars where you can get a cool glass of alcohol. Now most of the menus are in Japanese but you can always point your way through and get some delicious food.
This place is a local favorite and one I definitely recommend coming to visit.
10. Walk along Shibuya Crossing
Shibuya Crossing is one of the most iconic spots in Tokyo. It is a street that millions of people cross every day. You can either walk along with the crowd and feel the sense of amazement or you can get a good view at it from above in the Starbucks.
Although I would say the best time to visit this street is at night as the area is filled with neon-lit lights from the signs above. Whatever the case might be, this place will definitely be a sight to see.
11. Try out some Ramen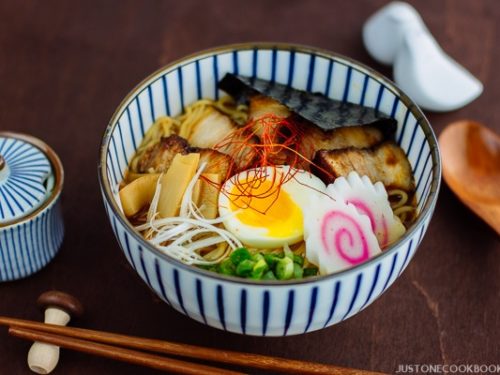 Everybody knows what ramen is.
Whether you get it from an instant package or a ramen restaurant. There is no doubt this food is one of the tastiest there is. So why not try eating it straight from it's home.
You can get ramen almost everywhere in Japan. From small ramen stands out on the street to even restaurants.
However one of my most favorite places to get ramen here is from a ramen vending machine. The way it works is that you pick whatever ingredients you want from the machine and the type of noodle and stock and you'll get a ticket. Take that ticket to the server and they'll serve you your ramen. It's fantastic!
12. Have a traditional Kaiseki Meal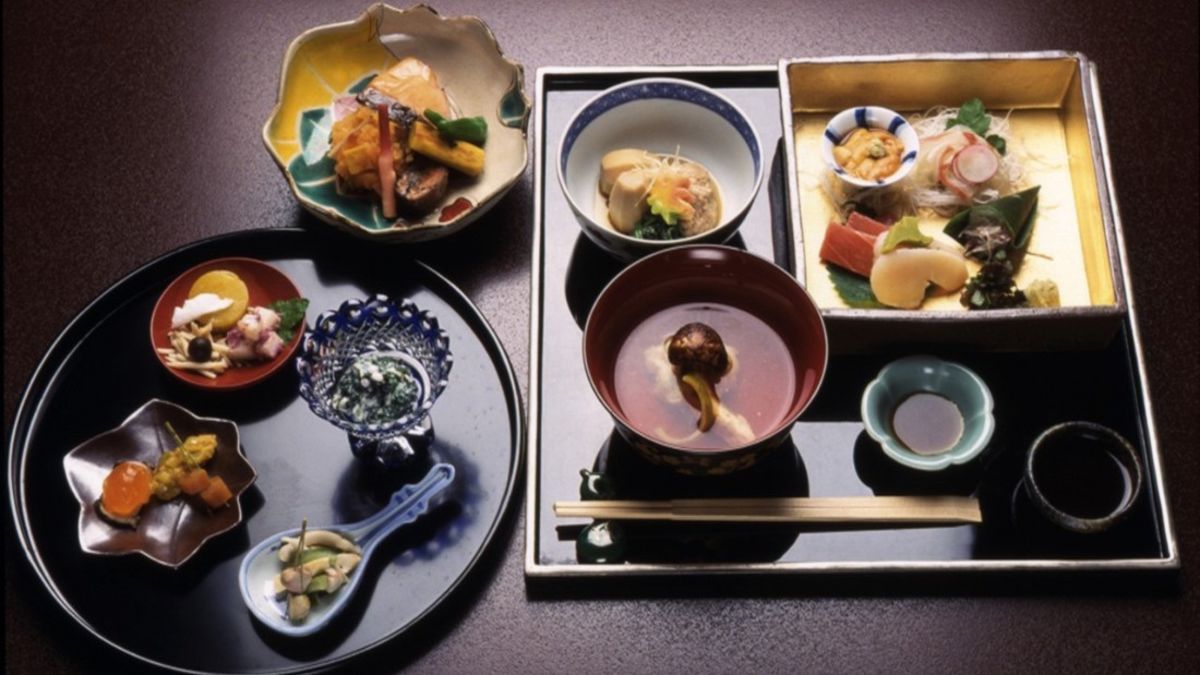 For those that don't know, Kaiseki is a type of traditional Japanese multi-course meal that is usually presented beautifully and elegantly.
Kaiseki is a traditional Japanese multi-course tasting meal using seasonal, beautifully presented ingredients. My favorite is when you can dine in a private room with a tatami mat. Although do note that this type of meal is relatively expensive, so try to skip dinner and opt for the lunch instead as it is much cheaper.
13. Eat the poisonous fish Fugu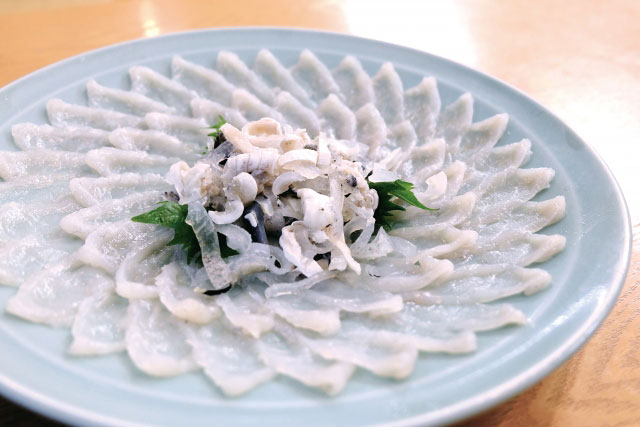 Dare to try something risky and exciting?
In Japan you can try your hands on the delicacy called Fugu. It is a type of pufferfish that is extremely poisonous. Only certain restaurants serve this type of fish because only certified chefs can prepare it. If they prepare the fish wrong then you can most likely die from eating this type of food.
However the death rate from this fish is relatively nothing since almost all chefs who serve this type of fish are masters of their craft. You can eat the fish sashimi style, deep fried, made into a soup, etc.. there are so many different ways the chef can prepare this meal.
Be warned though because Fugu is pretty expensive so if you are tight on a budget, maybe you should order a smaller portion instead.
14. Visit Ueno Park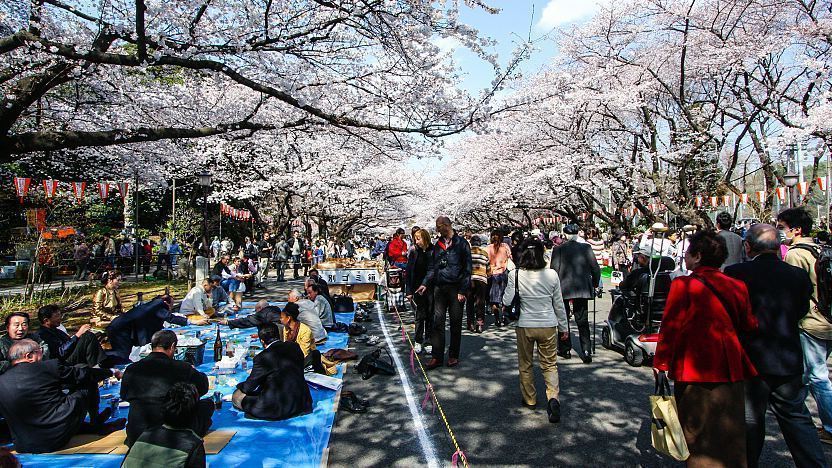 Ueno park is the largest park in Tokyo. It's here that you can find all sorts of museums all around it. With museums like the popular Tokyo National Museum, National Museum of Western Art, Tokyo Metropolitan Art Museum and many more. This place is a haven for museum fanatics.
After strolling through all the museums, why not take a stroll through the park and have a picnic. Filled with hundreds of trees, this place is also a good place to spot cherry blossoms when they bloom.
15. Visit the Gyoen National Garden
Filled with thousands and thousands of trees, this place is the best spot to view cherry blossoms when they are blooming. Or you can visit near the autumn season and see the leaves all turn red for that beautiful instagram shot. It is a beautifully made landscape garden that's filled with pagodas, ponds, and teahouses.
16. Take a visit of Meiji Shrine
One of the most famous shrines in all of Tokyo and the entire Japan.
Millions and millions of people come visit this shrine during the new years. It is a beautiful shrine built in honor of the Emperor Meiji and his wife, Empress Shōken. Being in close proximity to many hot tourist spots such as Harajuku, Omotesandō and Shibuya, one can totally see why it is one of the most popular shinto shrines in Japan.
17. Participate in a tea ceremony
The Japanese tea ceremony has it's rooted dated way back in the history of Japan. It's is a ceremonial way of preparing and also drinking green tea, usually in a traditional tea room with a tatami mat floor.
Aside from serving and receiving tea, one of the main purposes of this tea ceremony is so that the guests who come can enjoy the hospitality of the host in a nice and slow atmosphere different from your usual fast pace everyday life.
18. Rent a Room in a Love Hotel
If you are out and about and want a quick nap or some lovey dovey time, then a Love Hotel might be the place for you. These hotels typically rent rooms for a short period of time. They also come in many different shapes and sizes from the super basic to even quirky themed rooms. Some of the hotels even offer outfit rental facilities so you or your guest may interact in some cosplay.
19. Animal Cafe
Animal cafes are all the rage in Asia.
And just as expected, Japan has a multitude of these cafes. Ranging from Cats to dogs to owls to even hedgehogs. There are tons of these cafes all over.
For those that don't know what a animal cafe is, it is basically a cafe that serves coffee while letting you interact with the animals. It is a great way to relieve stress while also having some fun.
If you do come here, you might want to keep a close eye on your coffee or food so the animals don't try to take a bit out of it or get their hair on it.
20. Visit an Onsen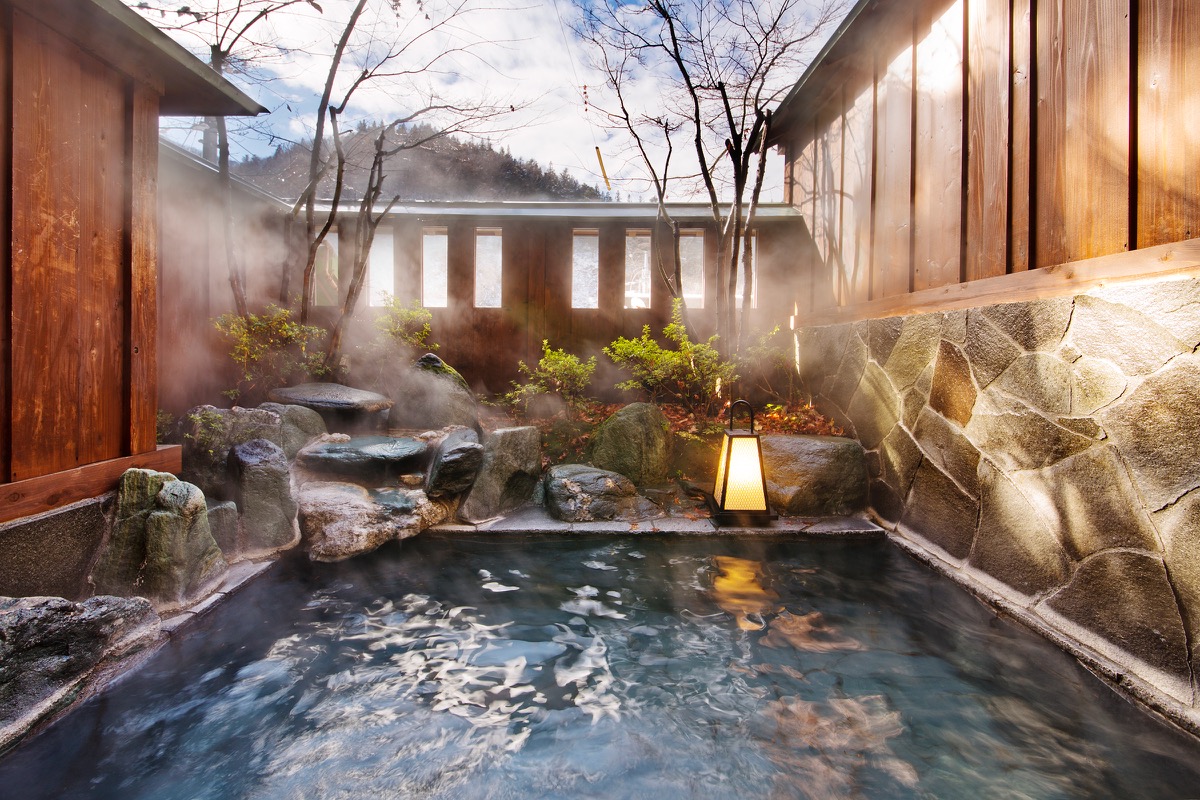 One of the things you almost have to do if you go to Japan is to take a dip in an Onsen. It's basically a hot bath soak that'll leave you feeling so refreshed. However most of these places don't allow people with tattoos into them as they don't want to be associated with organized crime. So if you do have a tattoo, you may be turned away. But there are some locations that allow people with tattoos inside as long as they cover it up.
---
Overall, the city of Tokyo, Japan is filled with all sorts of cool things for you to see and do.
So hopefully this post about the "20 Best Things to Do In Tokyo, Japan" was able to help you in some sort of way. This way if you ever find yourself visiting the city of Tokyo, Japan, you will know exactly what things you are able to do.
Also, if you are planning to visit Japan anytime soon, you might be interested in some of my other Japan posts.
Or you can check out my complete list of things to do in Japan by clicking here.
Let me know how your trip goes!