What are some of the best things to do in Taiwan?
After all, Taiwan is one of the most beautiful islands around the world.
In fact, it is one of the most popular Asian countries to travel to. It is full of bustling life, amazing foods, beautiful scenery, and a culture deep in history. This island has it all.
I mean, lets face it. Where else can you soak in some hot springs in the morning, climb up beautiful tall mountains in the afternoon, and then go to some busy night markets for some good food, all in one day. This place is fantastic.
Not only that, but Taipei's night markets are also one of the most talked about things in Asia to do that attracts millions from all over every year.
So with all of that being said, lets take a look at some of the most interesting things you can do while you are visiting Taiwan.
Top 15 Amazing Things To Do In Taiwan
In no particular order, here are the best things to do in Taiwan.
1. Visit Taipei 101
What better place to start off your trip in Taiwan than the iconic 101 building.
Taipei 101 is one of the tallest buildings in the world, and is also one of the biggest tourist spots ever in Taiwan.
The building which is called Taipei 101 is 101 stories high and is located in the bustling area of the Xinyi District. This building has many different uses, with the lower 5 levels primarily being a shopping mall and the rest of the building being different offices.
However the best thing about this building is that you can buy a ticket to go to the observation deck which is located on the 89th to 91st floor of the building. As of (2019) the price of the ticket to visit the observation deck is around 600 TWD or $20 usd. You'll take a ride on one of the fastest elevators in the world to reach the top (which lasts about 37 seconds). Then once you are at the top, you can free roam around the floor and get a fantastic 360 degree view of the city.
By the way, on your way down, you can check out the 730 ton ball that is keeping the building stabilized.
If you are a fan of Starbucks, you'll be pleased to know that the highest Starbucks in the world is located in this building on the 35th floor.
This place is definitely worth your time to stop by and visit.
2. Take A Soak At Beitou Hot Springs
If you love hot springs, then you'll be pleased to know that there is a beautiful hot springs spot located in Taipei around the mountainous region of Beitou. You can experience authentic thermal hot springs here.
This area has been developed into a nice resort destination that is filled with many nice resorts, inns, tea houses, parks, museums, hotels, and also public baths. It is one of the most popular tourist attractions in Taiwan as public bath houses are available to visitors for as little as 40 TWD or a little more than the US Dollar.
Because of the immense popularity that this place gets, they even developed a train line and station to go through here to attract even more visitors from all over the world to come enjoy this beautiful place.
Do note that the area around here is filled with many different public and private bath houses. They each have their own set of rules and etiquette's you need to follow. So be sure to check first what the rules are if you are going to come here.
And if you are wanting to visit a private bath house, try to make a reservation in advance if possible. Mainly because private bath houses are insanely popular, they can get packed fast.
3. National Palace Museum
This place is one of my most favorite places to go to. It has the largest collection of antiques in the world which spans over 8,000 years of Chinese history.
Inside the museum houses over 600,000 imperial artifacts taken from ancient China. Things like paintings, rare books, jade objects, jewelry, weapons, etc, all will take you back into time and help you get a glimpse at what life was like for them back then.
They even have guided tours here if you want somebody guiding you around telling you many interesting facts about the items. However if you're like me and just love roaming around by yourself, then you can do that too. They even have a mobile app which you can download and use to explore around the museum.
This place is definitely one of the things you have to do and visit when you come to Taiwan.
4. Visit Sun and Moon Lake
Sun and Moon Lake is Taiwans largest lake. It is located in Nantou County, which is in central Taiwan.
It gets its name from the beauty of the area. The east side of the lake is round which is similar to the sun, while the west side is long and narrow which makes it look like a crescent moon.
There are many different things you can do here.
You can take a bicycle ride around the lake which is considered to be one of the most beautiful and scenic bike riding paths in the world.
Also you should definitely take a boat ride as it will tour you around the lake and stop at different piers. The boat ferry will ferry you between three piers: Shuishe, Xuanguang, and Ita Thao.
Each pier will have something different for you to do. With the most exciting pier being the Ita Thao pier. At the Ita Thao pier you will find yourself surrounded by shopping streets for you to buy food or items at your leisure.
If you want a view from the sky, they even have a gondola lift where you can go from one side to the other and get a fantastic view of the lake.
Definitely worth your time coming to this lake.
5. Yehliu Geopark
If you like rock formations, then you might want to take a trip to the northern coast of Taiwan in which you will find many stunning rocks in all kind of shapes.
It is something like no other. You will almost never find anything like this anywhere else in the world. These rocks were shaped and formed after thousands of years of sea erosion and weathering which resulted in some of these rocks having some funny or weird formations.
The most famous of them all is a formation of a rock in the shape of Queen Elizabeth dubbed the "Queen's Head".
6. Visit Taroko Gorge
If you ever get a chance to visit Hualien, I would suggest you to take some time to visit Taroko Gorge. It is one of Taiwan's most beautiful national parks.
This canyon which can reach over 1000 meters high was formed by erosion and earthquakes after millions of years, cutting through the tall walls filled with colored marble rocks.
There are many things you can do here and it is filled with amazing sights to see as well as fun scenic hikes to do. It is a fantastic spot that any tourist will love.
Heck, you might even encounter some monkeys during your trip here or any other animal living in this area.
7. Visit Night Markets
Taiwan is famous for it's night markets. You can not possibly visit Taiwan and not check out some of the amazing night markets this island has to offer. It's something you just simply can't resist.
Now if you don't know what a night market is, it basically is a long row (or street) filled with nothing but shops. These shops will sell a variety of items featuring an assortment of food, clothing, jewelry, or anything else people might want to buy. Plus night markets are very cheap so almost everything is low priced.
My personal favorite is to come to the night markets to eat as often times they are filled with yummy restaurants just waiting to serve you food.
Now the most popular night market in Taiwan is called Shilin night market which is in Taipei. It is considered to be the largest night market there is in Taiwan, so many tourists will flock here to visit it.
Another big night market that is widely popular is called Raohe which is also in Taipei and is one of the more older night markets around. Near it is a famous temple where you can go in and pray.
It will definitely be one of the highlights from your trip.
8. Food Adventure Around Tainan
If you are a lover of food just like me, then you will want to make your way to Tainan. It is the city known as the "food capital" of Taiwan and is also the oldest city in Taiwan.
This place is where many of the Taiwanese dishes were born and created. You can get a taste of many dishes rooted deep from Taiwan's rich cultural history.
Some of the dishes you definitely have to try are:
Danzai Noodles
Milkfish
Tofu Pudding
Oyster Omelette
Do note however, that some dishes found here may be a bit sweeter than what you may find in other parts of Taiwan. This is because this city was once a Taiwanese sugar production area.
9. Visit Tea Plantations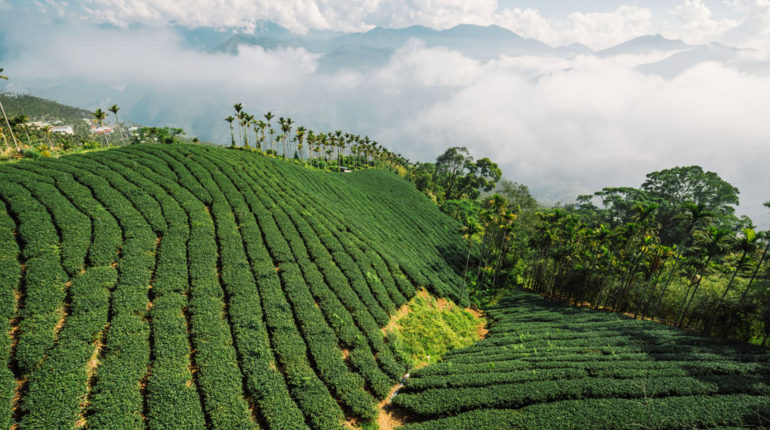 Taiwan is famous for its tea, especially high quality Oolong tea. They are so good that they even been described as the champagne of tea.
The environment on this island makes it a perfect place to grow tea. Wherever you go in Taiwan, whether it is north Taiwan or even south Taiwan, chances are you'll most likely see tea plantations of all different kinds.
Now visiting these tea plantations is pretty easy to do, however if you want to visit the most famous tea plantations, then I would suggest you to make your way to the south, where Alishan Tea plantations are located. Over here you can enjoy tea of the finest quality Taiwan can produce.
10. Visit The Famous Alishan
Alishan is probably one of Taiwan's most famous scenic spots.
You can take a ride up the mountain and be immediately blasted with fresh mountainous air hitting your face. It is a feeling like no other. You can also take the train around the mountain to different areas where you can hike around and get some amazing views from high above.
However the most popular thing to do here is to catch the beautiful sunrise from the view on top of the mountain. Just get onto the Sunrise Viewing Train which starts around at 4 am in the morning then hike your way up the Xiaoliyuan Mountain viewing platform.
From the platform you can gaze into the wonders of the beautiful sun rise flowing above the clouds and mountain peaks.
Definitely something you'll want to wake up for.
11. Glass Shoe Church
Yes! You heard that right.There is a church in Taiwan that is centered inside a Giant Glass Shoe.
The shoe was specifically made to be a place where lovers can come together and get married here or take wedding photographs together.So you'll notice some neat looking things related to "Love" if you walk around the shoe.
Tourists who come here can't actually enter inside the shoe. It is surrounded by a pool of water. So you'll have to make do with taking a picture with it standing around the pool.
12. Go White Water Rafting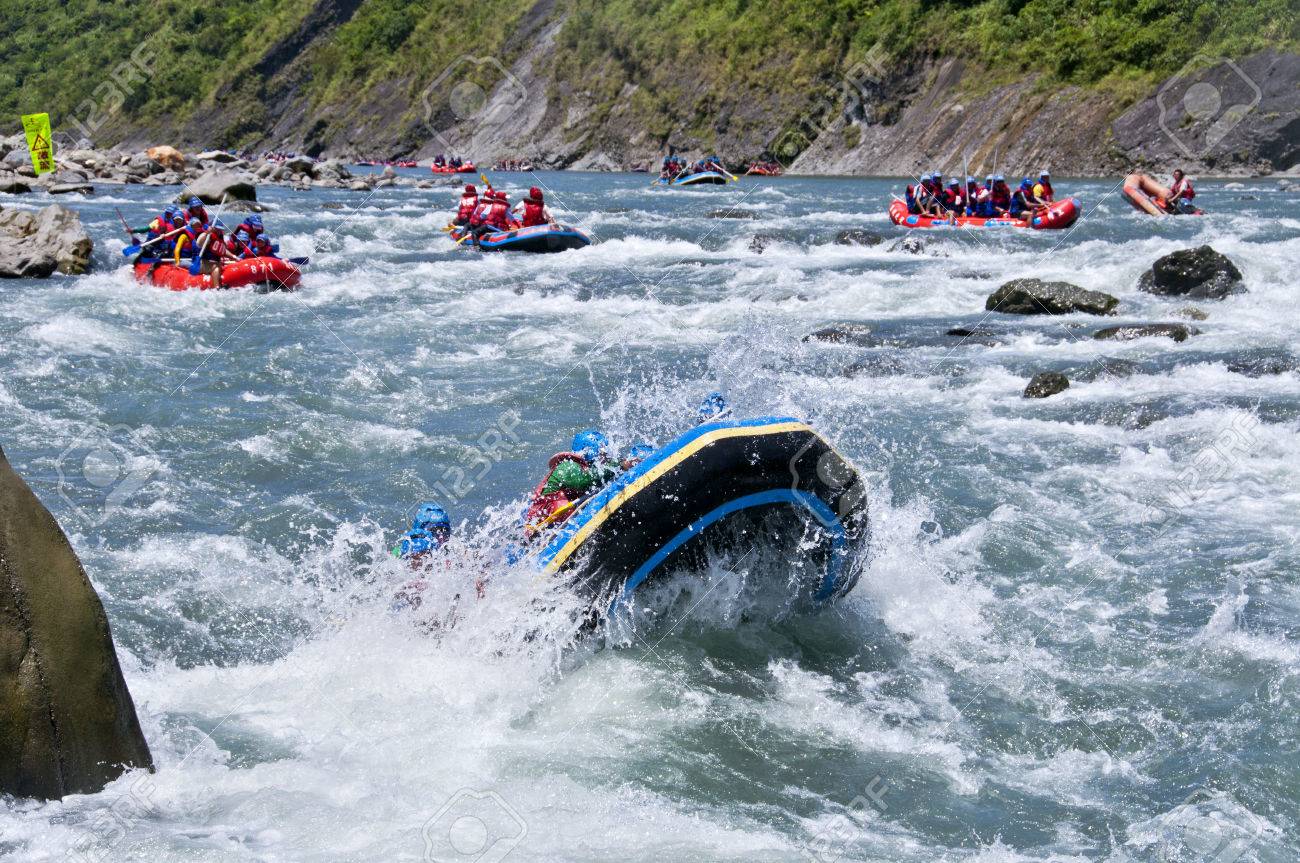 If you want to take some time off and go thrill seeking, then one of the best things you can do is to go white water rafting in Hualien.
It is here you'll find the mighty Xiuguluan River which stretches around 24 km long.
You'll get on your boats here and paddle your way through crashing water and rapids till you make your way down.
Definitely something you should do if you love some outdoor fun.
Islands Of Taiwan
13. Visit Green Island
To get to Green Island, you have to either take a ferry here or fly a short distance on a plane.
However once you do, you'll be amazed at all the things you can do on this island.
I recommend renting a scooter bike as it'll be much easier for you to travel around. Once you do, you can drive around to see and do whatever you want.
Somethings I recommend you do are:
Ride around the island taking in the scenery
Dive or snorkel around one of Taiwan's most well preserved coral reefs
Visit Taiwan's only Salt Water Hot Spring located at Jhaorih resort
Visit the Lyudao Lighthouse
There's even a miniature great wall located here connecting you from the main road to a lookout
Check out the sleeping women rock formation at Haishengping Bay
Overall, there are a bunch of things to do on this island. It is definitely worth your time to come here and visit.
14. Blue Tears At Mazu
If you want to see something extremely spectacular, I suggest you make a trip to the little island of Mazu.
It is over here where you can get a chance to see something you likely never seen before. The locals call it "Blue Tears" which is a phenomenon that makes the water around the island glow in bright blue colors. Almost like blue tears.
It is definitely something worth seeing if you are ever in Taiwan. However these tears do not happen all the time. They are seasonal, and if you want to get a chance to see them then I suggest you come here around the time of April through August.
15. Visit Kinmen
Though technically still part of Taiwan, Kinmen is an extraordinary island that is filled with adventure.
One of the most popular things to do here is to visit the Shanhou Cultural Village which hosts an abundance of historic Fujian style houses from the 19th century.
Another thing of interest is the military base where where you can go inside and take a view at how the base looked like back in the older days. You can also go inside a bunker and get a view of China that is not too far away. They even have a war museum here showcasing everything you should know about the war with China. Just by strolling around, you'll notice that this island is pretty military heavy with tanks and bunkers all around. That is because this place is a strategic battle grounds for Taiwan.
If you like to drink alcohol, then you'll be pleased to know that Kinmen is famous for it's Kaoliang or Gaoliang alcohol. The alcohol is pretty strong coming in at around 40% to 60%, but is a popular item many people will buy to bring back home with them.
_____
As you can see, there are an abundance of things to do on this beautiful island. You are bound to find something you'll like. Whether it's food, hiking, looking at scenic views, shopping, etc, there is definitely something for you.
So next time you want to plan a vacation, why not come to Taiwan and enjoy everything that this place has to offer.
Also, if you are planning to visit Taiwan anytime soon, you might also be interested in some of my other Taiwan posts.
Or you can check out my complete list of things to do in Taiwan by clicking here.
Let me know how your trip goes!