What are some of the best camera and accessories for traveling?
After all, whenever you are wanting to go travel somewhere, there is a pretty good chance that you'll want to bring a camera along with you. After all, there is no better time to take your photos then when you are out experiencing something totally new.
Luckily for you, cameras in this day and age comes in all sorts of different sizes and functions, picking one out to use can be tough. However there are some key features in which you certainly must have in your camera if you are going to travel.
Things like large sensors, zooms, video quality and much more all will determine if the camera you are going to be using is good or not.
Now if you have a high end smartphone, you might find out that it's pretty suitable for your trip. But if you are wanting to go after those amazing shots, then a smartphone just won't be enough. This is where you will need those special cameras to take that stunning photo.
It's important to know that whatever camera gear you decide to use will definitely make a difference. If you are a professional photographer then chances are you most likely already know what cameras and accessories to use. However for the general public, the choice of gear you decide to use isn't going to be the defining factor. However it is important to know what items are right for you and your budget.
What Type Of Camera You Want
The first thing you need to think of before buying any type of camera is what type of camera you want. For some, a big heavy DSLR or mirrorless camera will work wonders. While for others, it might be too much of a hassle. Maybe a small handheld camera that's insanely light and easy to carry might be the one for you. It all just depends on what your preferences are.
How Much You Want To Spend?
Unless you are a billionaire where money isn't a problem, chances are that you probably have a budget in mind.
There is no point in looking at gear when it's over your budget. So instead, find out exactly how much you are willing to spend and look for cameras and accessories in that price range.
Things to consider in your price total are lenses, memory cards, spare batteries, filters, and any other accessories that might help you along the way.
A good reminder for you is:
Budget Equipment: $100 – $500 USD
Mid-Range Equipment: $500 – $1000 USD
High End Equipment: $1000+ USD
Now depending on what your price range is, usually you can find something that'll work the way you want it to. I would suggest sticking to the mid range price range as it'll give you all the features you will need at an affordable price.
How Much Are You Willing To Carry?
When you a traveling, one of the most important factors to consider is weight. Carrying something too heavy can be terrible for you as it'll slow you down and make you exhausted fast. Where as something light and portable will make it easy to carry and you could bring it anywhere you want without tiring yourself out.
However as a general rule of thumb, usually the heavier the equipment is, the higher quality your images will be. But unless you are some sort of professional or are wanting to sell your photos, chances are the difference in quality of the pictures won't be that noticeable.
Pick One That Matches Your Skill Level
Another thing that you have to consider is your skill level with using the camera and how good you are at taking pictures.
Some cameras are very complex and could take a long time to fully learn how to use it. If that doesn't seem fun for you, then you could always try a camera that has less functions and is more beginner friendly.
Just because you have an expensive set up does not guarantee you a perfect photo.
If you are having trouble figuring out what cameras are right for you, a general rule of thumb is that the more expensive the camera is, chances are it'll be a lot more complicated.
Best Cameras for Travel In 2020
Here is a list of what I think are the best cameras anybody should use during travel.
I have separated this list into different camera types. They include information on how the camera works and also how they compare to other cameras.
This should be able to help you determine exactly what type of camera you might need.
Best DSLR Camera For Traveling
Why Choose DSLR?
If your goal is to eventually become a professional level photographer then its only reasonable for you to get the best of the best. DSLR's are the only way to go if you want those picture perfect images. After all they are so versatile and have so many features and functions to use. It's no wonder all the professionals use them.
If you are first starting out with a DSLR, the learning curve might be a bit tough. However if you put enough time into it, everything should come together easily.
The lens selection for a DSLR is also amazing as there is just a huge wide array of lenses for one to choose from. Plus if you ever decide to upgrade your DSLR to another DSLR, all you have to do is change the body. The lenses will still work on the new body.
The only downside to using a DSLR is the heavy weight and also the high cost. More emphasis on the weight simply because if you were to add a lens to your DSLR body, that would make it even more heavy.
But if you want to go pro then this is the only way to go.
How To Pick A DSLR?
Because DSLRS tend to be the big bulky type of cameras, one important aspect in choosing which DSLR to get is if they are comfortable in your hand. You want to be able to hold it nicely while also making sure you have a good grip on it. A good way to find out is to go to your local camera store and simply try out the test demos.
Other than that, most DSLRS are relatively the same. Not much difference in the features provided. But some features you might be interested in is if it has wifi, touch screen, weather resistance, the ISO range and also the number lenses you are able to select from.
So it's really up to personal preference on what type of DSLR is comfortable and useful for you.
1 ) Canon EOS 80D: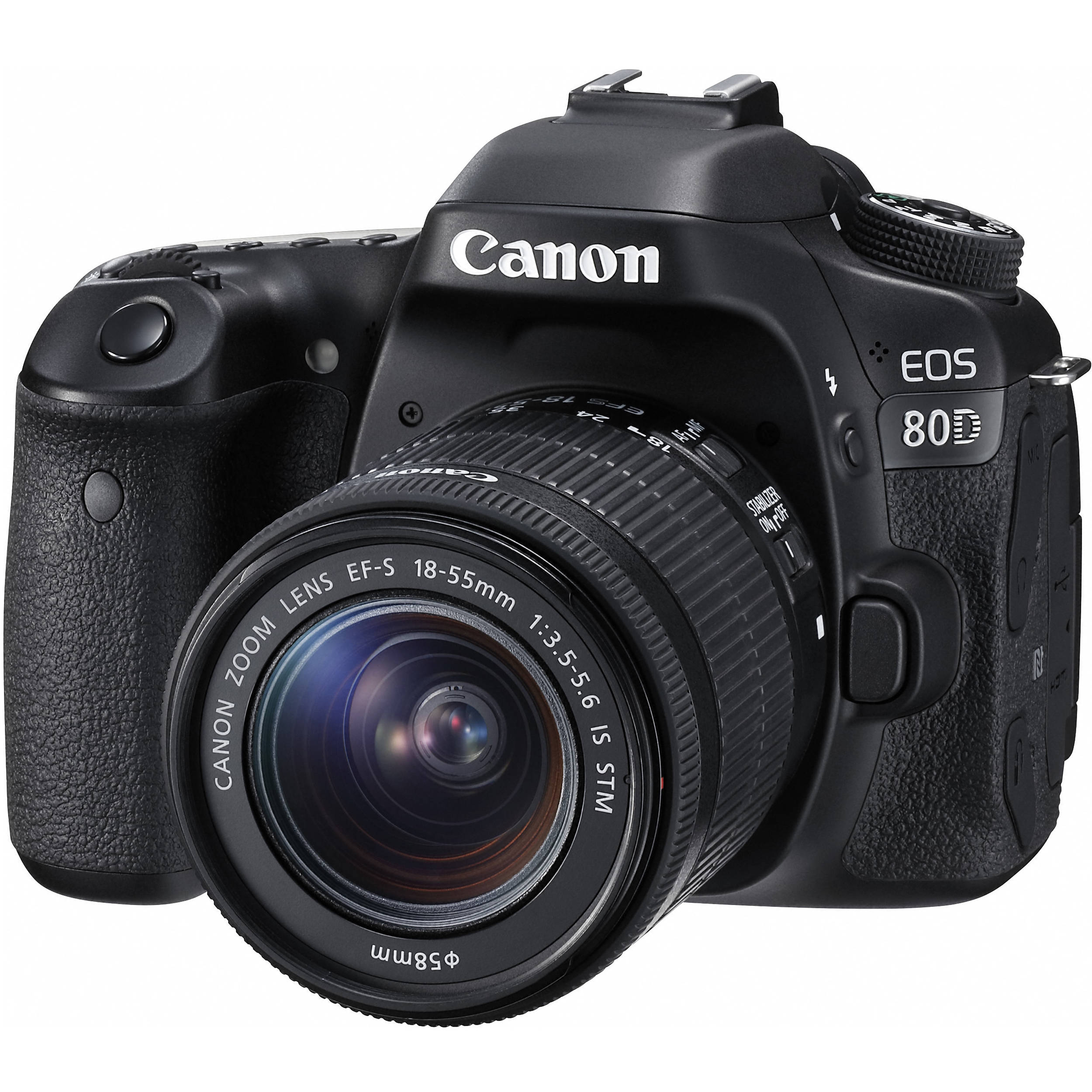 This is probably my most favorite camera of all. Although I have the 70D version, this 80D is still pretty similar. It is one of Canon's high end APS-C cameras which is a step up from some of the other DSLR's in this list. It features 24.2MP sensor, a very sensitive auto-focus system, weather-sealing, WiFi, and a movable touchscreen. A great upgrade for anybody wanting to get into DSLRs.
2 ) Canon EOS 6d Mark II:
Another good camera from the cannon line is the EOS 6d Mark II. It is a full frame camera that offers amazing low light performance. It features a 26.2MP sensor, weather sealing, as well as built-in GPS and WiFi. It also has a touchscreen that swivels. Overall it is solidly built and very reasonable priced. However the only downside is that it is only compatible with "EF" mount lenses. Any other lenses won't work. So be aware of that.
3 ) Canon Rebel SL3: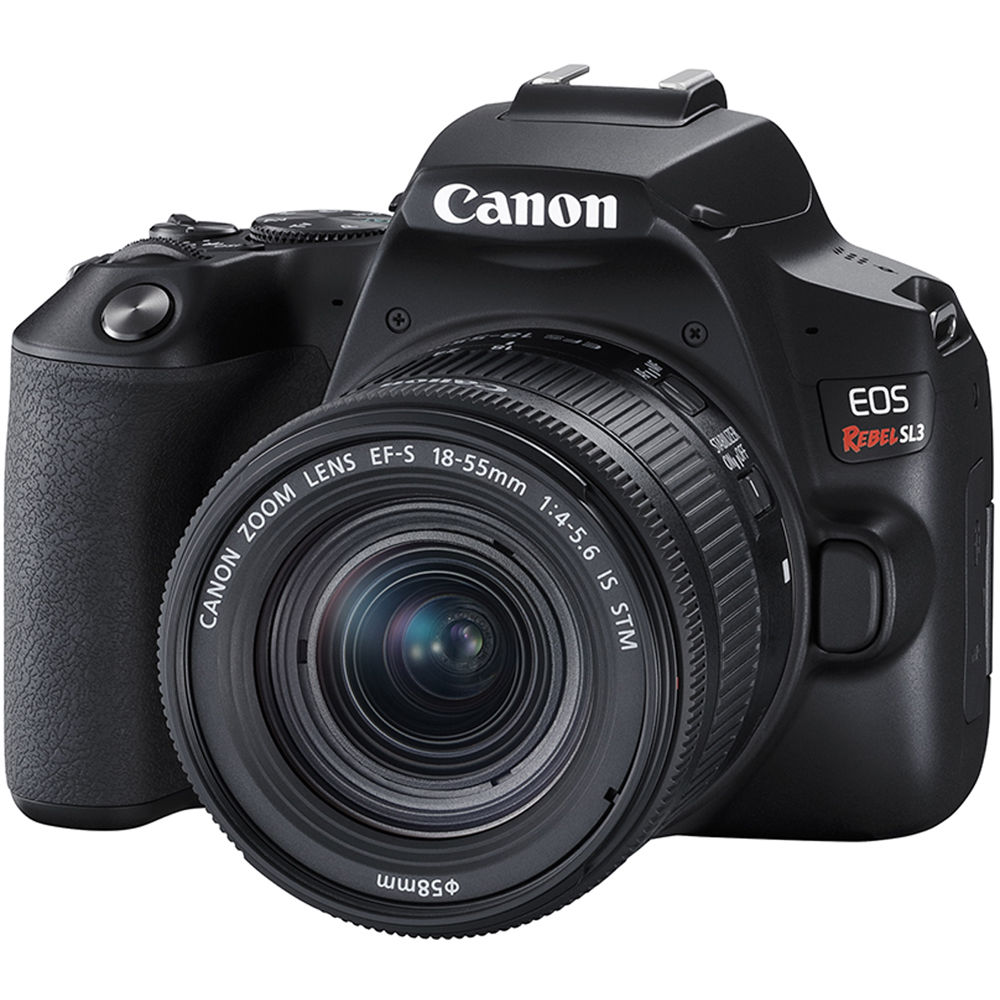 If you are looking for a good entry level DSLR camera to use then look no further. The rebel series is a great camera for its value. Although it is a bit smaller compared to other DSLRS, it still offers an amazing performance for its price. It features a touchscreen, 24.2MP sensor, WiFi, 1070 shot battery capacity, 4K video support. It is also able to use all of Canon's lenses as well as many different third party lenses.
4 ) Nikon D3500: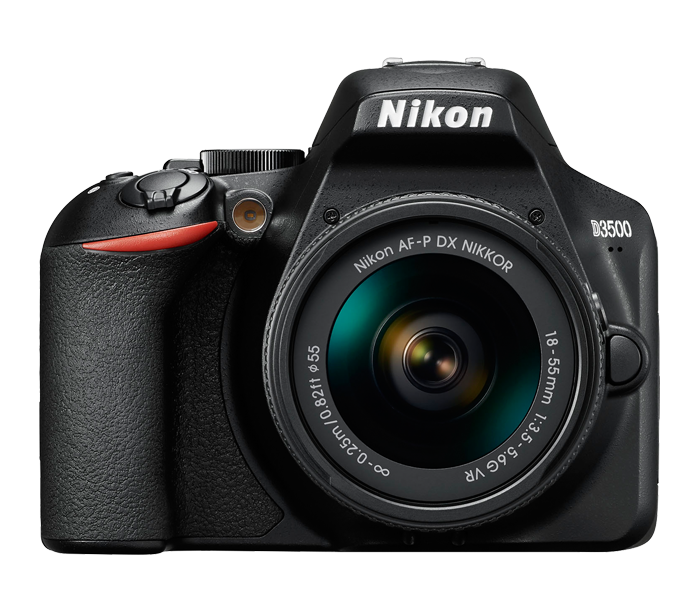 If you aren't a fan of Canon and want to get into an entry level camera from Nikon then this is the one for you. Although it doesn't offer 4k video, it still is a pretty decent camera that is comparable to the ones above. It features a 24.2MP APS-C Sized sensor, 5 fps of continuous shooting, and captures full 1080p hd video. Definitely a great camera for any beginner.
5 ) Nikon D7500: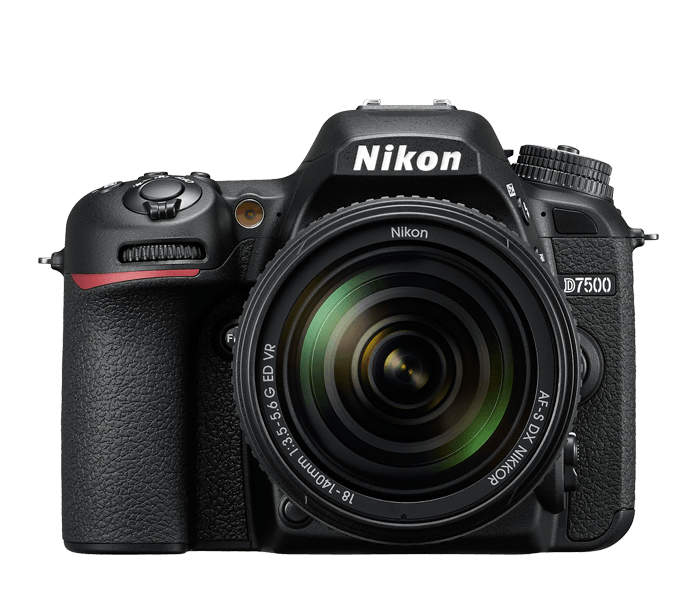 A bit of a step up from the Nikon camera listed above, it is an excellent camera for people of all levels. It features 24.9MP sensor, a very sensitive auto-focus system, 4k UHD Video, WiFi, and a movable touchscreen. A great upgrade for anybody wanting to get into DSLRs.
Best Mirrorless Camera For Traveling
Why Choose Mirrorless?
Although they are pretty similar to a DSLR camera, they differ slightly in that they do not have an internal mirror to reflect light from the lens to the viewfinder. Which means that they are able to be smaller and lighter then a regular DSLR.
They also have many of the same features that a regular DSLR has which makes it a perfect choice for people wanting to get into photography.
There are some downsides however. They tend to have a shorter battery life and have a limited amount of lenses for you to select.
How To Pick A Mirrorless Camera
A big importance to selecting a mirrorless camera is the lens selection. Different companies make different lenses, so it's best to do some research on what camera you are wanting and what lenses are able to be used on it.
Another thing you have to notice is the sensor sizes. Theses cameras come in many different sensor sizes. A good tip is that the larger the sensor is, the more light the camera will be able to capture. So pick accordingly to your tastes.
Also just like a DSLR, you want to check if it has some features like WIFI, weather proof, EVF etc. You want a camera that has all the features you will need.
1 ) Sony Alpha a7 II:
This Sony camera is a full frame type camera. It is slightly larger then some other mirrorless cameras and also a bit more expensive. However it is a good camera in which it offers amazing low light performances and has a really good image quality capabilities. It also features in-body image stabilization, a tilting LCD, WiFi and relatively fast auto-focus.
2 ) Panasonic Lumix GX9:
Panasonic is a good camera to choose if you are wanting to take some awesome videos. However they can be a bit pricey. This camera in particular features fully tilting touchscreen, 4K video, excellent sensor based optical stabilization, and a wide lens choice. Sadly unlike it's predecessor, this camera does not have a weather proof body.
3 ) Sony a6000:
This is one of the best budget mirrorless cameras out there right now. Although it's true that newer models have come out, but those are a bit pricey. This however is still relatively good and has many features like APS-C sized sensor, fast auto-focus, a tilting screen, EVF and a wide range of lenses, plus WiFi. Making this camera an excellent item to buy for its value.
4 ) Fujifilm X-A7: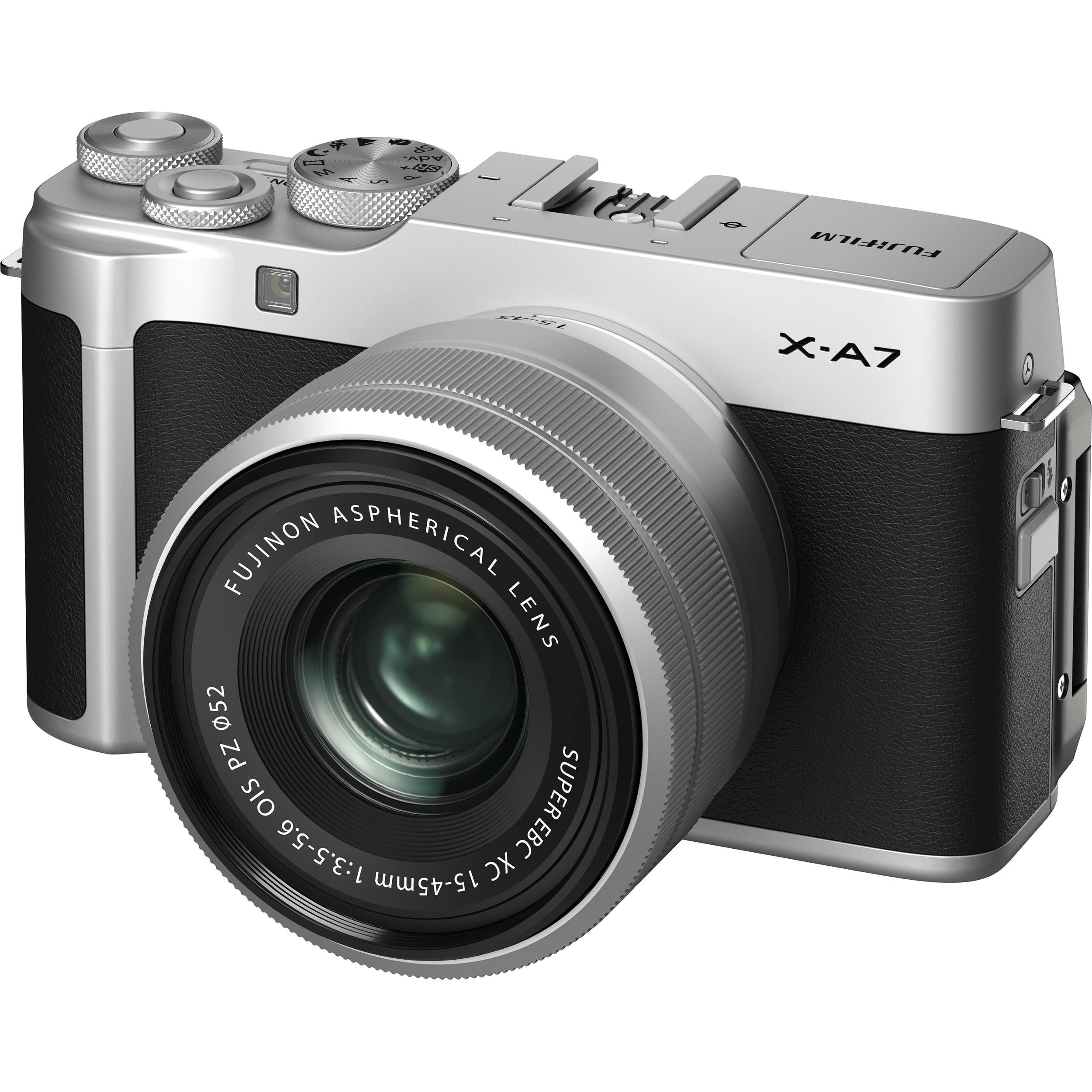 This camera is a perfect entry level mirrorless camera for anyone wanting to get into the photography game. It offers many of the same features that the professional level cameras use and also produces amazing images. With it's cheap cost and amazing capabilities, it's value definitely makes it a good camera to buy.
5 ) Canon M200: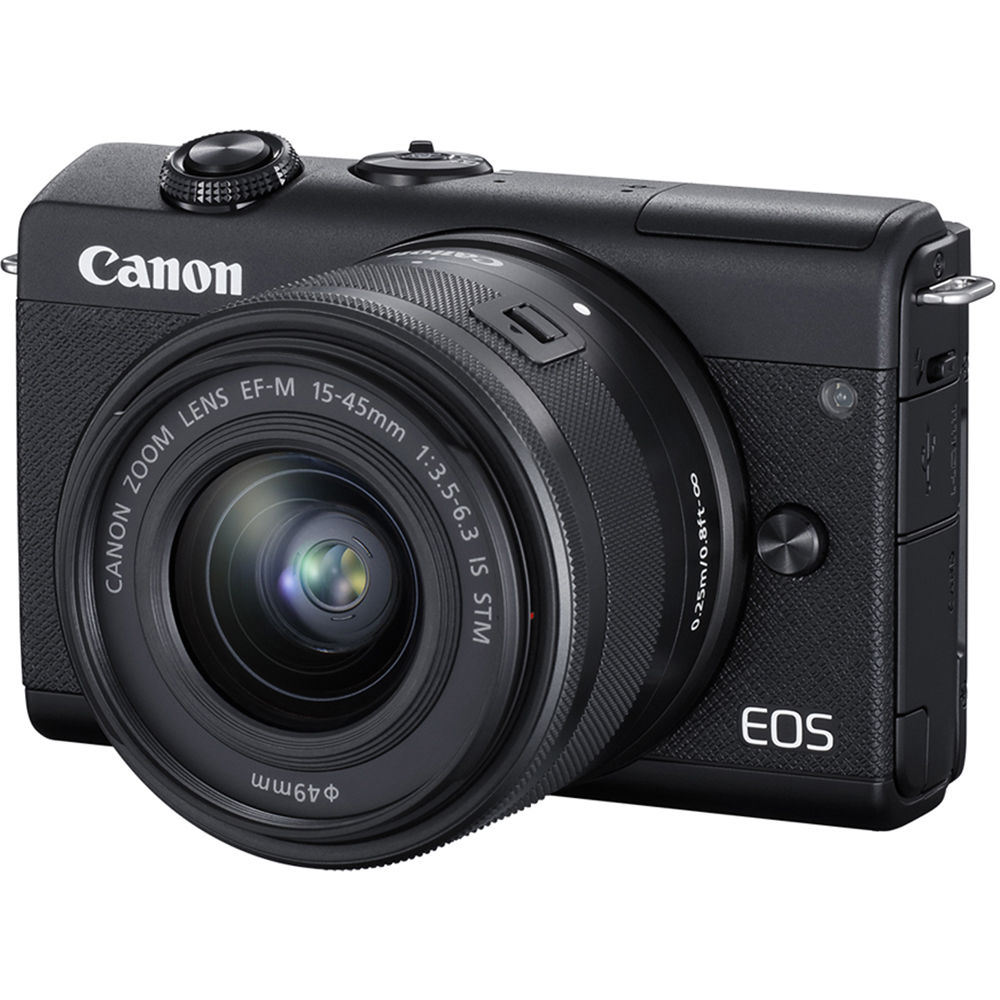 Just like the Sony camera above, this Canon camera is also one of the best budget cameras available to buy. It has many features like full manual controls, built in Wi-Fi, NFC and Bluetooth, 4k Video, as well as a tilting touchscreen. It's very beginner friendly and is comparable to the high end cameras. Although if this is out of your price range, you can try the previous model M100. It's basically the same thing except it doesn't have 4k video capabilities.
Best Action Camera For Traveling
Why Choose An Action Camera For Traveling?
Action cameras are great if you are going to be doing some fun activities like hiking, swimming, snowboarding or any other fun stuff.
These cameras were specially designed for extreme environments and are able to capture moments in many places where as other cameras simply would probably break.
Because these cameras are also super small and well made to withstand a lot of wear and tear, they tend to not have as many features as a regular camera. Things like manual controls, zoom, or aperture settings all are not found on these little cameras.
They tend to work best as a secondary camera or back up camera to your main camera. If you are going to go to someplace where the environment can be a bit rough or hectic then getting an action camera is definitely the way to go.
How To Pick An Action Camera
These days there are a lot of different action cameras available on the market.
Most of which are very similar with each other. Although there are a few things you might want to watch out for.
The main thing you want to look at is the cameras interface. You want a good looking interface where it is easily used and won't have you fumbling around trying to change the settings or something.
Other things that you might want to look out for are things such as image or video stabilization, if it's touchscreen or not, support for 4k video, or even the size of the screen. All of these can be determining factors on whether you are going to buy it or not.
1 ) GoPro Hero 8:
This is probably the most well known brand of action cameras of all time. GoPro is an amazing brand with a huge selection of cameras to choose from. Although they are a bit on the pricey side, they are definitely worth it as they put out amazing action photography shots and also video. It is also great in the sense that it is waterproof and has an amazing image stabilization. Not only that but it even has voice activated commands. Definitely a great action camera to buy for any of your needs.
2 ) Akaso V50 Elite:
The Akaso V50 is probably the best budget action camera you can get. It basically has all the features of a GoPro except it is far cheaper. It also comes with many accessories like a waterproof housing, remote control and also two batteries in the box.
Even though it is far cheaper than a GoPro, the features are still rock solid. Things like it supports video at up to 4K at 60 frames per second, 20MP still image capture, voice commands, electronic image stabilization and a large touch screen for control. Which makes this one of the best budget cameras you can buy.
Best Compact Camera For Traveling
Why Pick A Compact Camera?
There are many different reasons as to why you should get a compact camera. First of all they tend to me small in size and light in weight which makes them very portable and easy to carry. They are also made to be user friendly so people of all ages will be able to use them instantly. They also are much cheaper than every other type of cameras you see on the market.
However the biggest reason to pick a compact camera is that it doesn't need a lens. It has an optical zoom function which can zoom pretty far and close to things you want to take a picture of.
The only downside to getting a compact camera is that you aren't able to change the lenses so you are stuck with whatever the camera originally has.
How To Pick A Compact Camera
The main important aspect of picking a compact camera is the zoom feature. This is a big deal as different cameras have different levels of zoom. Not only that but you want to make sure the camera has image stabilization to compensate for the zoom. Because the more you zoom in, the more shakier you'll see the picture.
Other minor features that you might be interested in is that if it includes GPS, WiFi and touchscreen capabilities.
Overall if you are not wanting to become a professional photographer then getting a compact camera might be the best choice. It's easy to use and easy to learn and also they are very affordable.
1 ) Sony RX100 VII: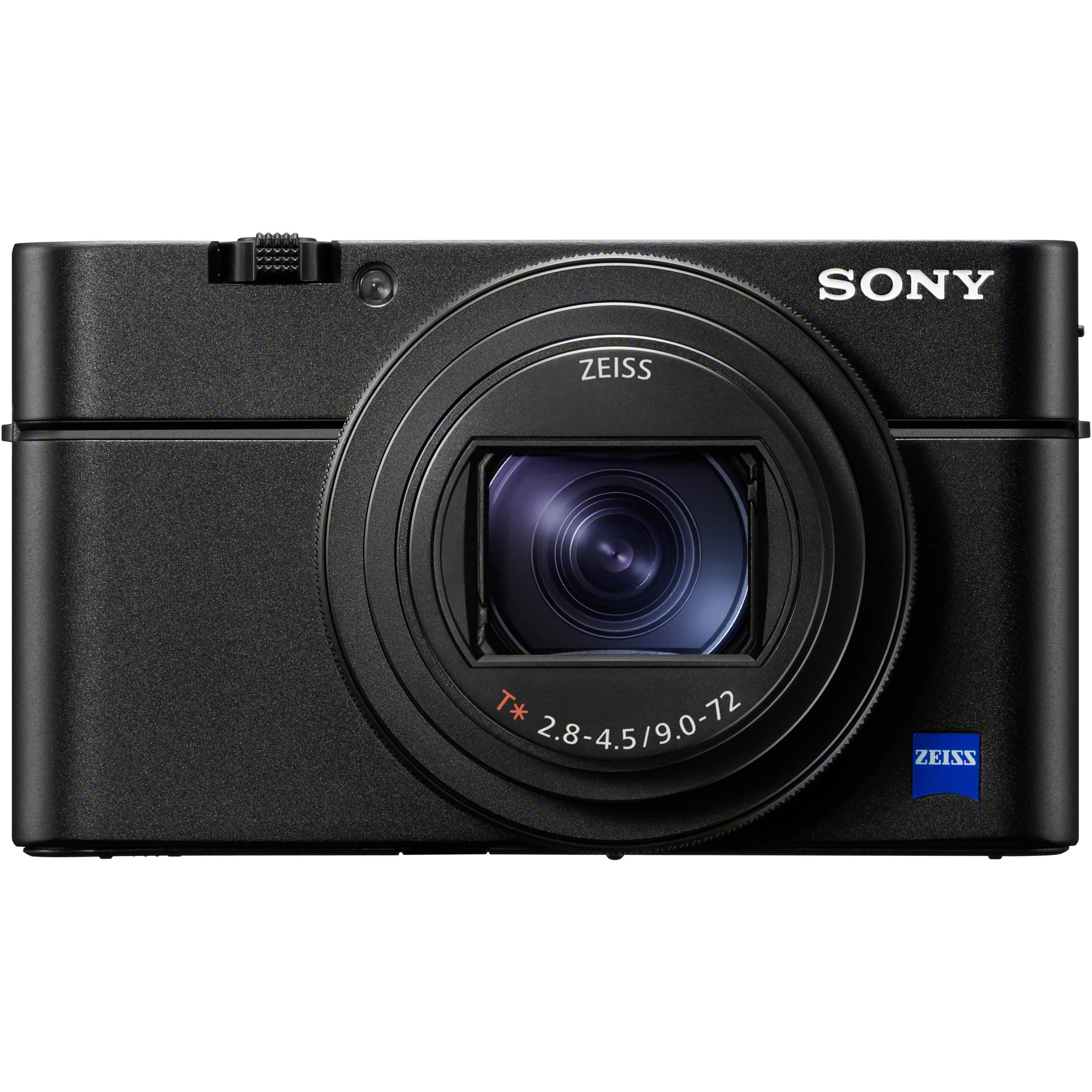 This camera is relatively new so the price point is pretty darn high. However it is one of the best compact cameras that you can buy. It offers an impressive optical zoom (up to 8x) with a 24mm-200mm lens. Not only that but it also features a variable aperture which is slightly slower but not too big of a deal. It also includes image stabilization, a tilting screen and an electronic viewfinder. If you are willing to shell out some money for this then this camera will definitely do you justice.
2 ) Sony RX100 line:
If the above camera is out of your price range, you can try out the older models of the RX100. There are in total 7 models currently released at this point in time. Which means that the price for the older models are going to be pretty cheap. All of which are very good compact cameras to carry around when you are traveling.
3 ) Olympus TG-6
The Olympus TG-6 is a favorite among many hikers and backpackers all around the world. It is so well made that it is able to almost survive through any type of harsh environment. Dropping it, throwing it, or even bringing it under water won't do anything to this bad boy. It features RAW shooting, 4K video support, a fast f/2 lens and built in GPS, as well as a variety of dust, shock and waterproof features. So if you want a camera that can survive from anything then this is the one for you.
4 ) Panasonic Lumix ZS70
If you are looking for a low priced camera that also brings tons of amazing features then look no further as this camera is the one for you. It features a 30x optical zoom lens, a 20.3MP 1/2.3 inch sensor, OIS, full manual controls and RAW support. It's a very simple point and click camera that is easy to use and easy to learn. Now there is a newer model that is released being the ZS80 however it isn't so much different from this camera and it is more expensive. So there is no reason to get the newer model.
5 ) Canon Powershot G9 X Mark II
The Canon Powershot G9 X Mark II is a simple and easy camera to use. Compared to the other cameras in this list, this camera has a larger 1 inch sensor type which helps you get better pictures in low light areas. It also has more manual controls, allows for RAW shooting, and an aperture that starts at f/2. Although the zoom is not that great as it is only 3x. But the large sensor that this camera has definitely makes up for it with awesome image quality.
Finding The Best Travel Lens
Depending on what type of camera you buy, you may or may not need a lens. However if you are going to buy a mirrorless camera or a DSLR camera then you are definitely going to need a lens.
Lenses can be expensive as well as they can often times be almost as expensive or even more expensive then your camera.
A tip I would suggest is to buy the body first and if it includes a "kit lens" then great. However if it doesn't then do some research on what type of photos you are wanting to take. Then go out and buy the appropriate lens that is able to take those shots.
If you don't know what a lens is then here is a quick run down. The way lens work is that they have two major specifications. Focal length and also the maximum aperture.
Usually the smaller the aperture number is, the more light the camera will let in. While the focal length is basically just the zoom function of the lens. The bigger the number in mm – the more the lens will magnify.
If you are tight on a budget I would suggest if you haven't picked up a lens yet is to get a cheap "Prime" lens that has a fixed focal length. Something around 50mm would do as this will be perfect for portraits or taking pictures of objects.
However if you have some money to spare I would suggest you get a nice zoom lens that is able to take wide shots so that you can take pictures of landscapes or also pictures of people as well. There are many on the market so you might have to play around with a few before picking.
The Best Accessories For Travel
Just bringing a camera to travel isn't enough. You also need to get certain accessories for the camera to get the best experience.
Here are some suggestions:
Camera Case: Buying a camera can be expensive. Which means you always want to protect it at all costs. Because if it happens to get broken then there goes the rest of your photo taking adventure. So instead invest in a nice case for your camera to protect it.
Spare Camera Battery: Now this is pretty obvious. If you are going to be taking a lot of pictures or videos then having extra batteries are important. This is because having just 1 battery isn't enough as it can run out pretty fast. So pack an extra 2 to 3 batteries when you travel to ensure that you don't run out of power.
Filters: You always want to be protecting your stuff. After all, if you have a camera that uses an expensive lens, then of course you want to keep it in good condition. This is where filters come in. They can protect the front of your lens from scratch or dirt. This way if anything happens to the front of your lens, you can just replace the filter and still have a perfectly fine lens. Some good brands to buy from are Hoya and Tiffen. Here is an example of what i'm talking about.
Memory Card: If you think you are going to be shooting a lot of pictures then investing in a spare memory card can be great. This allows you to take more pictures for ages on end. I would suggest getting a 64GB or higher as it'll let you take all the pictures you want without running out of room. After all they are pretty cheap so I would get a good one right off the bat. Here is an example of one.
External Hard Drive: If you find your laptop running out of room to store photos then you may want to invest in a external hard drive. I travel with two of them just in case. Here is an example of one.
Tripod: This should be self explanatory. Having a tripod is so useful nowadays as it allows you to be hands free while taking a picture. Even a small tripod can work great during your travels. One brand I highly recommend is the Joby Gorillapod tripods.
---
One thing that is important to know that no matter how good of an equipment setup you have, it doesn't mean you will immediately get great pictures.
You are the one that has to learn how to use the camera and learn how to take great photos.
So if you have some time I highly suggest you practice around with your camera taking pictures and learn how to fully use it to the best of it's potential.
In the end, it doesn't really matter what camera you decide to pick for your travels. Heck you can even use your cell phone if you want. The ones I listed above are just for suggestions and recommendations. The main tool at your disposal is yourself and you need to master it.
The best camera for you to use during your travels is whatever camera is best suited for you and fits your budget. Just be sure to learn all the ins and outs of how to use the camera and you'll be set.
Also if you are interested in reading some of my other posts about traveling, you can do so by clicking these links:
Or you can check out all my blog posts by click this link.
Hope you have a safe and fun trip~
---
Disclosure: Please note that some of the links above may be affiliate links, and are at no additional cost to you, I earn a commission if you make a purchase. I only recommend products and companies that I have personally used and all the income that I generate from this will be used to help maintain the site and make it a much better place.