What are some things to do in order to get the most out of traveling solo?
After all, traveling around doesn't necessarily have to be with a group.
In fact, traveling can be done solo by yourself.
Many people have been traveling by themselves and it was no problem for them. It's actually an entirely different experience from traveling with a group.
When you travel with a group, you are somewhat tied to the entire groups plans. You might be doing something you don't want but since the majority of the group wants to go, you have to go along with them. Everything you do has to be talked about and agreed upon with each other.
Now sure, traveling with a group can be fun and dandy. I mean, you get to constantly talk with people you know and travel together. However because you are always interacting with your group, you don't always get the chance to interact with the culture around you. You miss out on talking with locals, doing things that only YOU want to do etc..
There are many perks to traveling alone, and you'll be surprised at just how rewarding it can be.
So here I will share with you from years of experience, my top 7 tips for making your solo trip an even better experience.
Treat Yourself
Traveling is all about relaxing and having fun.
So what better thing to do than to treat yourself to a nice YOU day. Especially since you have nobody to please or people to spend the time together with. If you are by yourself than you can do whatever you want.
Whether that means sleeping in all morning, getting a spa treatment, going hiking on that gorgeous mountain you always wanted to do. Got some interests or hobbies or some tremendous liking for food? Treat yourself like a king/queen and go crazy eating whatever you want, where ever you want. Do things like checking out some weird wacky art or look at house the houses are built.
Whatever it is, just go do it! Do whatever you want to do. Nobody is going to judge you or complain to you about anything. You are traveling alone, so do whatever you want. Treat yourself.
Make Friends
Now traveling alone, does not necessarily mean that you actually have to be alone the entire trip.
One of the best things to do while traveling is making friends. Yes, you heard that right! You can totally make friends while traveling.
There are in fact plenty of different ways that you can make a friend. Sitting on a bus next to somebody? Well start chatting with them. Or you can go to a bar/club and sit around where some people are and just start chatting away. Ask the waiter or bartender for tips on what to see and do while you are in town. You can even join a local group tour for a few hours as that is also a great way to make some friends and meet people.
Now if you don't like tours or guides, then you can also use the site Meetup which lists gatherings for many different interests in many different cities. this is where you can go meet like minded people who share the same ideas/beliefs as you and can hang out and chat together.
Be Safe
One of the most important things regardless if you travel in a group or travel solo is SAFETY.
Traveling solo means that you have to be even more careful as there is no one to watch your back anymore. Now most of the time it is relatively safe however you can never be to sure.
So the most important thing to do is always research about the destination you are going to before you travel. You want to know which areas are safe and which areas are unsafe. Places not to go in the dark and also what are the local scams that might occur in the area. Things like not flashing your valuables or walking away with strangers unless you are entirely sure they are safe. However most of the time, as long as you use some common sense than you should be safe from harm.
Use a Camera Extender/Tripod
Just because you are traveling alone doesn't mean that you can't take fancy pictures for your facebook or instagram anymore. You don't even need to ask a strangers help for taking a picture. All you have to do is get a handy tripod or camera extender and you are all set. If you don't know how they work well it's simple. Basically it's a stick that lets you put your camera/phone on top of it. Then just place the stick anywhere you think will get a good angle of you and start snapping pictures.
One such extender we recommend is the Joby GorillaPod Line of portable mounts for cameras or phones. It's extremely flexible and will let you take your own photos without using your hands.
Bring a Book
Often times when you are traveling, you'll find yourself with some alone time. So what better way to fill up time than with a good book. Get some books that you have always wanted to read and you'll be set for things such as a long train ride or when you are bored eating lunch/dinner.
Also a book is a great way to bring you back to your sense of mind as sometimes when we are stuck in a foreign country, we tend to lose ourselves as we are being immersed in a native language that we simply do not understand. Which is why having a book in the language you speak is great to bring you back to reality.
Pro Tip: Get a e-book instead of the regular hardcover books as they tend to take up too much space when traveling.
Avoid the Single Supplement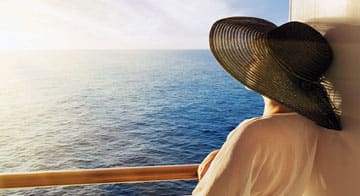 For those that don't know, a single supplement is an extra charge some might get when they are out traveling solo. This is because some hotels/cruise lines don't like seeing only one person staying in a room as it takes up space for them.
So to not get charged with this fee, be sure to do some research. Look for places or cruises that do have this fee. Some hotels have an option that'll let you sign up to be paired with another single traveler and get a cheaper rate.
Hostels
Often times a hotel room can be pretty expensive. Some may even charge a single supplement tax for single travelers which makes it even worse.
However one way to avoid that is to stay at a hostel. Hostels are places where you can stay with other travelers. Some hostels even have single private rooms for you if you don't want to share a room with somebody.
Hostels tend to offer plenty of common rooms such as a kitchen or TV lounge where people can get together and meet like minded travelers. A lot of the hostels even go out of their way to organize daily activities such as a movie night or a bar crawl.
So if you want to save some money and meet other like minded people, than hostels are the place to be.
---
We know traveling solo can be hard at times. Which is why there are plenty of things that'll help make things easier for you.
Hopefully by reading this post and following the tips, your solo trip will get a lot better.
Also if you are interested in reading some of my other posts about traveling, you can do so by clicking these links:
Or you can check out all my blog posts by clicking this link.
Hope you have a safe and fun trip~