What are some things to do on a rainy day in Houston, Texas?
If you ever been to Houston, then you know that the weather here is very unpredictable. Some days, it'll be extremely hot, some days it'll be extremely cold, and other days it might just rain like no tomorrow.
And boy when it rains…..it really rains.
Because of all these things that are occurring here in Houston, finding things to do can be quite hard.
But it's not impossible.
In fact, there are plenty of things for you to see and do here in Houston if the weather gets bad.
So without delaying you anymore, lets get straight to the point.
Here are the best things to do in Houston on a rainy day
Best Things To Do In Houston On A Rainy Day
Indoor Trampoline Park
There are many different indoor trampoline parks all around Houston. With my personal favorite being Sky Sports Trampoline Park Houston. Here you can bounce all you want as well as having a bundle of fun. Plus, did I mention that this is also a killer way to work out? YA! It burns some amazing calories without you noticing much because you are having too much fun.
So if you ever find yourself during a rainy day in Houston, then this is definitely the place to visit.
Location: 14409 Parkhollow Dr, Houston, TX 77082
Axe Throwing
Want to try your hands on something new and entertaining? Come try Axe Throwing! It's a recently new sport that allows you to throw axes at a particular target. My personal favorite is Houston Axe Throwing which is located on Bellaire, but there are other axe throwing clubs around Houston also. Plus, the best part about this is that they also sell alcohol! So you can get your drink on while having fun throwing axes around.
So if you're ever stuck during a rainy day in Houston, Axe Throwing is always here for you.
Location: 6734 Larkwood Dr STE B, Houston, TX 77074
IFLY Houston – Indoor Skydiving
I have always wanted to Skydive, but the idea of me jumping out of plane simply terrifies me. So what do I do instead? I'll head to an indoor area where you can skydive inside. It's a high-tech equipment that lets you float in the air through a vertical wind powered tunnel skydiving simulation. Definitely a lot of fun!
Location : 9540 Katy Fwy, Houston, TX 77055
Texas Rock Gym
One fun thing you can try doing is rock climbing! Not only is it fun, but it is also a huge workout that works out your entire body. And here at the Texas Rock Gym, you'll be able to find many different walls for you to climb.
Whenever it's a rainy day in Houston, come visit the Texas Rock Gym and have yourself a good ole workout.
Location: 1526 Campbell Rd, Houston, TX 77055
Shoot Some Archery
One of my favorite things to do during a rainy day in Houston is to shoot some arrows.
Here at X10 Archery, you can shoot till your hearts content. They have all kinds of bows for you to try out and use as well as many different targets for you to shoot at. Plus, it's not just a place where you can shoot, but also a range shop where you can buy arrows and bows or even take your broken bows in to fix. Definitely a great way to bond together with friends while having some amazing fun!
Location: 9701 Honeywell Rd, Houston, TX 77074
Studio Movie Grill
One of the most popular things to do during a rainy day is to simply go see a movie. And what better place to go to than studio movie grill where you can watch a movie, and also be served food and drinks. So grab your popcorn, maybe a burger or steak, and enjoy that awesome movie!
Location: 822 Town and Country Blvd, Houston, TX 77024
Ikea
Let's be honest, I'm pretty sure everybody in the world loves shopping at Ikea. They have so many things for you to buy as well as food for you to eat. Plus, the best part about going to Ikea isn't the shopping aspect, but the planning aspect. You can go to Ikea and start planning your dream layout for your future house. It is so fun to do that I find myself going to Ikea almost every month just to browse around.
Location: 7810 Katy Fwy, Houston, TX 77024
Play Some Retro Arcade Games
Feeling like a kid again? Or maybe you have kids? Then come on down to The Game Preserve where you can play all the games you want. They have many of the old classic arcade games for you to play like Pacman, Asteroids, Donkey Kong, and a whole lot of others as well. You'll be able to easily spend an entire day here without knowing that time has passed so fast. Definitely a great way to have some fun.
Location: 473 Sawdust Rd, Spring, TX 77380
Go Bowling At Bowlmor
Here at Bowlmor, you can bowl till your hearts content. It's a hip modern venue that offers a place to hang out and have some fun all while eating and drinking along the side. They have multiple lanes so you never have to worry about waiting in line, and the place is super clean. Plus, I love this place because it is pretty dim and the pins are all lighted up with cool neon colors.
Location: 925 Bunker Hill Rd, Houston, TX 77024
Museum of Natural Science
The Houston Museum of Natural Science is one of the best museums in Texas. It has a huge collection of fossils, planetarium, gemstone collection, as well as many other antiques and interesting stuff that will keep you on your toes for hours on end.
They also constantly invite special guests who do special exhibitions for people to see.
One of my personal favorites is the butterfly dome where you can walk around and see all kinds of beautiful butterflies flying around the dome.
Location: 5555 Hermann Park Dr, Houston, TX 77030
Children's Museum
The Houston Children's Museum is one of only 190 children museums in the United States whom were founded by a group of parents who wanted to raise early childhood development within the community.
Inside the museum, you'll be able to find all sorts of interesting exhibits and subjects that kids will love. From science to tech to history and culture, there is simply so much information here that even parents might learn a thing or two.
It's a great place to bring your family and kids to have fun and learn all sorts of interesting stuff.
Location: 1500 Binz St, Houston, TX 77004
The Health Museum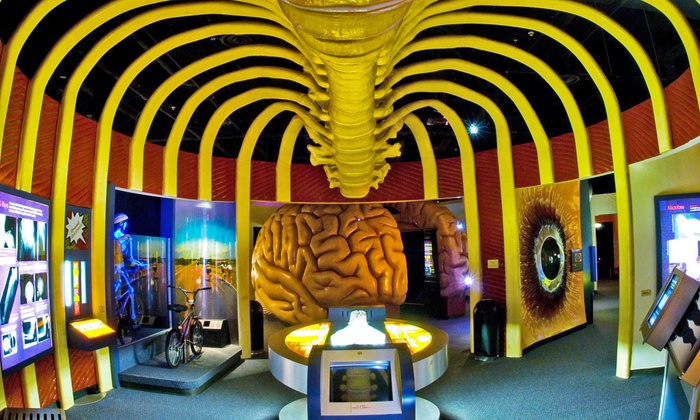 The Health Museum is a great place for all family and kids to come visit. They see over 180,000 visitors each year and teach them all sorts of interesting things.
One of the great things about this museum is that they have an excellent interactive health and science educational experiences. You can learn things ranging from the human body, organ dissections, and many other changing exhibits that happen all throughout the year.
Plus, for an additional cost, your kids can even visit the cell lab where they can practice and take part in some simple experiments.
Location: 1515 Hermann Dr, Houston, TX 77004
Museum of Fine Arts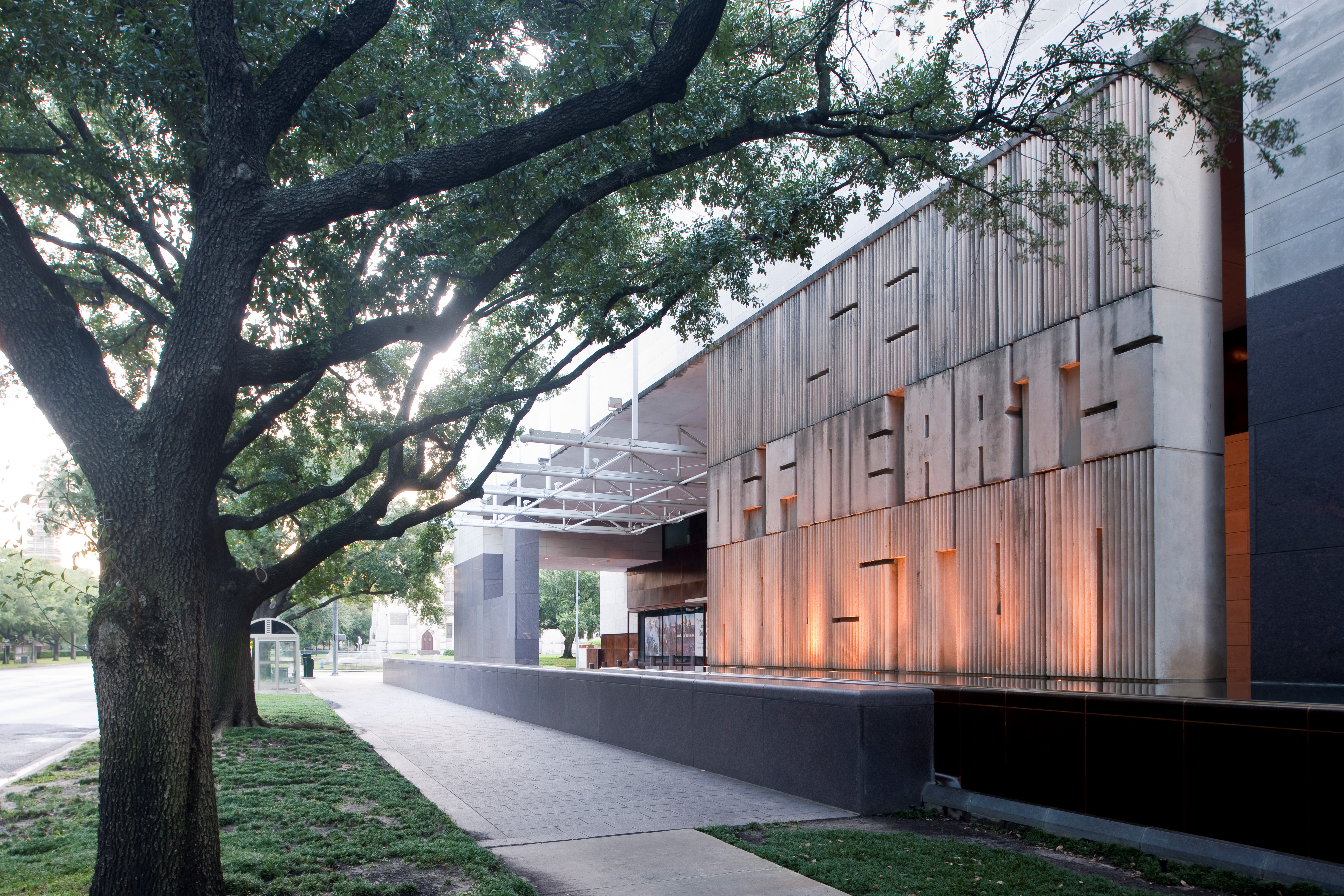 The Museum Of Fine Arts is one of the best places to see all things art. With collections that span over 6,000 years of history and with over 64,000 works from six continents, it is one of the biggest fine arts museum in all of Texas.
You can find treasures such as the Gleizes's La Femme, Memling's portrait, Monet's Water Lilies and an impressive amount of Roman period sculptures and paintings.
Definitely a great place to spend the afternoon browsing around art.
Location: 1001 Bissonnet St, Houston, TX 77005
1940 Air Terminal Museum
If you love all things aviation, then this place is definitely the place where you have to visit.
The museum showcases a huge variety of aviation items, including Houston's own aviation history. It occupies the entire ground floor (with the renovation of the upper floors including the observation decks and tower cab pending) and holds many treasures from airlines such as the ticket desks for Braniff and Eastern Airlines and many more amazing displays of architecture and aviation from the past.
Location: 8325 Travelair St, Houston, TX 77061
Space Center Houston
Space Center Houston is probably Houston's top attraction. It is home to more than 400 artifacts and pieces of history dealing with space travel. There are also a huge variety of both permanent and traveling exhibits as well as other displays relating to how the space programs worked.
You can even take a tour of the mission control room as well as getting a chance to see a real life space shuttle.
A great place to see how history was made in the past.
Location: 2101 E NASA Pkwy, Houston, TX 77058
Downtown Aquarium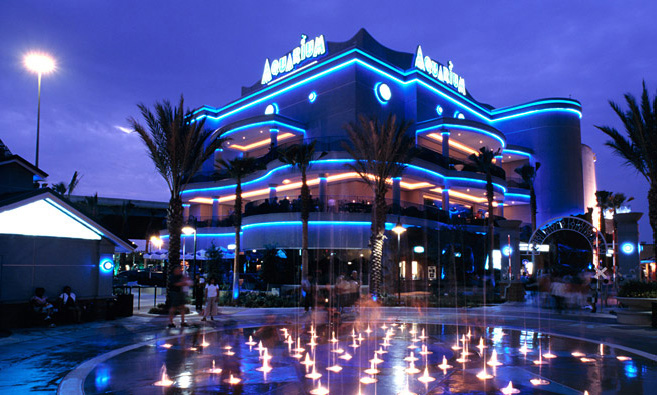 The Downtown Aquarium is a great place to take your family and kids to learn more about some awesome marine life. This six acre area houses a 500,000 gallon aquatic wonderland with over 200 species of exotic global animals. They even have some fun rides for the kids to enjoy like Frog Hopper to Shark Voyage and much more. Plus, its not just for the kids, there are certainly quite a few things for the adults as well like shopping, an upscale bar, full service restaurant, and other things too.
Overall it is a great attraction for the entire family to enjoy.
Location: 410 Bagby St, Houston, TX 77002
Saint Arnold Brewing Company
Saint Arnold Brewing Company is a fantastic place to try out some craft beer. It is the city's oldest craft brewery that is guaranteed to offer you an interesting and enjoyable time.
This facility does everything from brewing the beer to filtering the beer to even kegging and bottling it. The company brews several different beers, some seasonal and some available all year round, and can be found in grocery stores, liquor stores, bars and restaurants throughout Texas, Louisiana and Florida.
Visitors can even join a tour that will take you through the entire process and at the end, get to enjoy some tasty beer.
Location: 2000 Lyons Ave, Houston, TX 77020
Topgolf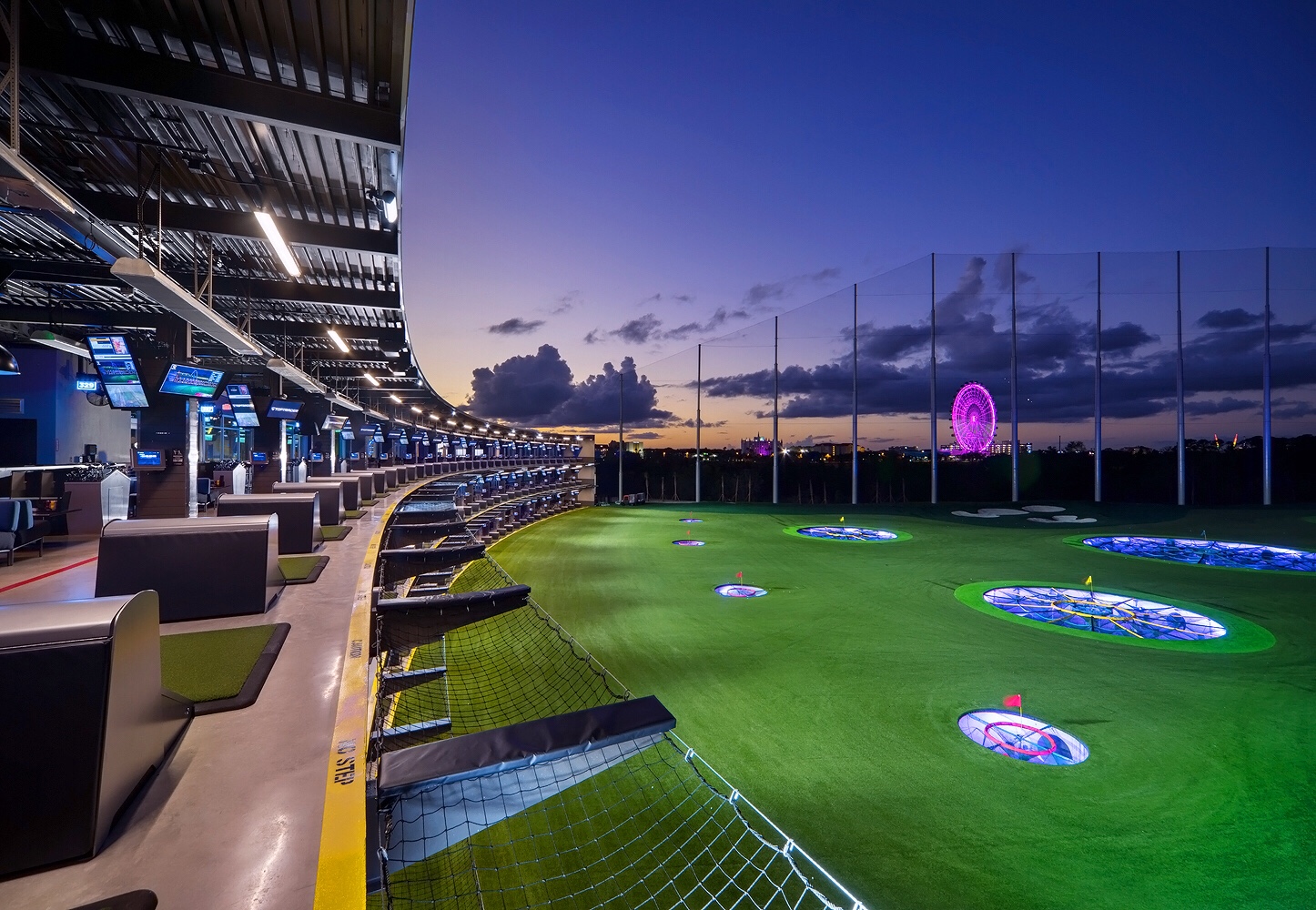 If you like golf, then you'll definitely like Topgolf. It is basically golf taken to a whole new level. It offers plenty of golf fun for people of all ages and skill levels. Basically you hit a golf ball that is micro chipped at targets on an outfield. After you had a fun game, you can see your stats on the state of the art electronic score board.
They even serve plenty of food and drinks so you can relax when its not your turn playing golf.
Definitely a fun and new experience that all people will enjoy.
Location: 1030 Memorial Brook Blvd, Houston, TX 77084
Watch A Theater In Houston's Theater District
Located in Downtown, the beautiful Theater District features a variety of artistic performance venues, as well as bars, restaurants and family friendly attractions that are all within walking distance. Here you can enjoy performances from the Houston Ballet, Opera, Houston Symphony and much more from the performing arts. Definitely a great way to spend your day.
Location: Downtown
Dave And Busters
Dave and Busters is a place where you can feel like a kid again with all these modern games for you to play. It's a place where anybody from a kid to even a grown person will be able to have some fun as they have games for all types. Plus, you can also order food and drinks here too so you don't have to leave and come back.
Let's be honest, who doesn't want to feel like a kid again? And whenever you find yourself during a rainy day in Houston, just come on over and start playing.
Location: Multiple locations
Escape Rooms
Escape rooms are becoming a popular thing in which many people love to go do. And in Houston, there are quite a few escape rooms for you to try out, with Houston escape Room being my favorite. You put your brain to the test and try to solve hard puzzles to try to escape from the room. With many fun things a long the way, escape rooms are definitely something everybody should try.
Location: Multiple locations
Have Fun At Track 21
Did you know that you can do Go-Karting, Laser Tag and Mini Golf in under 1 roof? Ya! It's true! Here at Track 21, you can play till your hearts content with all three of these amazing things. From speeding down lanes in a go kart to shooting other people with a laser or even just relaxing with a round of mini golf. You will definitely enjoy your time here at Track 21.
Location: 4815 Hwy 6 N, Houston, TX 77084
Read A Book
What better thing to do on a rainy day than to read a book. There are many libraries all around Houston and you are able to simply go in their and grab a book to read. From fiction to non fiction to dictionaries, there are books for people of all ages. You will never get bored from reading a book.
Location: Multiple locations
Minute Maid Park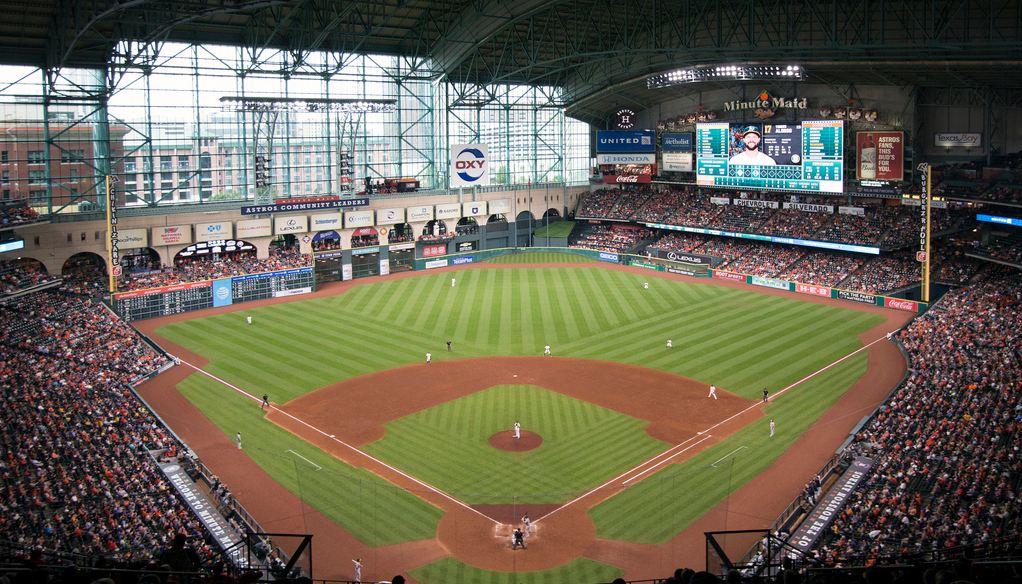 Minute Maid Park is home to one of the best Baseball teams in the USA,The Houston Astros. It is a great place to come visit and see some amazing baseball going around.
Plus, there is also a Happy Hour Beer outlet in Left Field with some great beer selections. As well as having plenty of food to choose from and delicious BBQ, this place is a great attraction for families alike to come have some fun.
Location: 501 Crawford St, Houston, TX 77002
Toyota Center
The Toyota Center is home to one of the best basketball teams in the NBA, the Houston Rockets. The center was named after a Japanese automobile manufacturer Toyota who paid about $100 million for the naming rights.
This beautiful arena has spacious seating for thousands of people as well as having clean facilities. It is a very popular place for locals to come and enjoy a game of basketball while having some fun cheering on the team.
Location: 1510 Polk St, Houston, TX 77002
Roller Rink
Feel like a kid again when you go roller skating around in a roller rink. And my personal favorite place to visit is the Dairy Ashford Roller Rink. You can go slow or fast, it doesn't matter, you can do whatever you want till your hearts content. People of all ages will be able to enjoy having some fun in a roller rink.
Location: 1820 S Dairy Ashford Rd St, Houston, TX 77077
Go Shopping At The Galleria
One of the best things you are able to do on a rainy day is to go shopping! After all, malls aren't going to be that packed during a rainy day. So this gives you a chance to freely roam around and shop till you drop.
And the best place to go shopping at is the Galleria. It is the largest mall in the state of Texas as well as being the 7th largest mall in the United States. It is currently home to over 400 high end stores with delicious restaurants and food outlets like the Cheesecake factory, Chilis, and much more located inside this building. There is even a full sized ice ring that lets people of all ages come and have some fun skating.
From Gucci to Prada to Louis Vuitton to Victoria Secret and much more, there is definitely something for everybody to enjoy.
This is the perfect thing to do for any rainy day in Houston.
Location: 5085 Westheimer Rd, Houston, TX 77056
______
As you can see, there are many different things for you to do here in the Houston area when it rains.
All of which are mostly indoors and allows you to have as much fun as you want.
So hopefully this post was able to shine some light on the different things you are able to do on rainy days.
Also if you are going to be stopping by Houston anytime soon, you might be interested in some of my other posts:
Or for a list of more Houston posts, you can click here.
Let me know how it goes!