How can you earn money while traveling?
After all, traveling can be expensive or it can be cheap.
It all depends on how much you are willing to spend for your trip.
For some people, spending $100 dollars a day is normal on a trip. For others maybe under $50.
Most people who want to travel have started saving early so that they can have enough money to spend during the trip. However, what happens if you don't have that kind of money. What happens if you aren't able to make enough money in time for a trip?
Well there's some good news.
You can actually make money during your trip! Yes! It's entirely true. You can just travel with what you have currently and earn the rest of the money while you are there vacationing.
It's something that not many travelers consider on doing. After all, who wants to work on a vacation.
Although it isn't as hard as you might think.
By working abroad in another country, it'll give you many unique and amazing experiences. It allows you to learn and immerse yourself into a new culture while also meeting many awesome people. Some of these people might end up being life long friends. You might also pick up a new language while you're at it.
Now finding work in another country might be a weird or confusing thing to do. But as long as you stay flexible and know that it is only a temporary job then you'll be able to find work anywhere.
Although you might find work in another country, don't expect the jobs to be pretty or easy. However it does allow you the chance of earning some extra money while on the road.
So here are some example of jobs that you might want to consider when you travel to another country. Plus these don't require a long commitment to work!
You can try teaching English or another language you might know!
One of the best and also easiest job that you can get is a teaching job. Especially one that teaches English. After all, if you are reading this than most likely you know the English language. Teaching jobs are also in demand and abundant all over the world. Especially in Asia where most parents put an emphasis on learning English. Being an English teacher is pretty great. The pay is good, hours are extremely flexible, and also there are many benefits to being a teacher. Such as some companies might even offer to pay for your ticket to fly over to teach. I had many friends who were in need of some extra money and decided to become an English teacher.
Even if you are not a native English speaker, there are still ways you can teach. Chances are if you are not a native English speaker, than you most likely will know another language and be fluent in it. You can teach that language to other students as there are always languages in demand.
Teaching a language to people in other countries can be a very fun and exciting thing to do. You'll learn a lot and also help other people learn as well, all while making some extra bit of cash. It's something that you'll always remember for the rest of your life.
Do freelance work online
If you have any tech skills such as designing things, programming, copy writing etc..than you be sure to find jobs online. Websites like UpWork or Fiverr are a great way to find virtual work during your travels. Although there are a lot of people also doing the same things, but as long as you build up your portfolio than you can get work over time. In fact one of my best friends is a copy writer on Fiverr. That job pays her well enough that she is able to travel as much as she wants now.
Now even if you don't have any tech skills, you can still make an account and profile to find clients for other things such as being a virtual assistant to somebody or even data entry etc..
UpWork, Fiverr, Task Rabbit are some of the best sites to find online work.
Find a job on a cruise ship
Working on a cruise ship is a great way to earn money while also traveling around the world. It'll allow you to network and meet many kinds of people from all over the world as well as getting in some good old solid work. Now although most of the really low wage jobs are usually given to people from developing nations, there are still many good jobs available to choose from.
Work on a yacht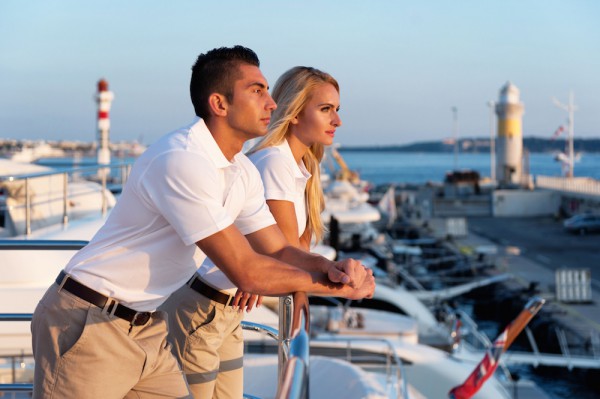 This is similar to working on a cruise. The jobs are also easy to get and you'll be able to sail all around the world while earning some money. Do know however that positions are usually long term which requires you to get a STCW 95 certificate. This certificate covers all your basic training on a yacht and includes all the necessary safety training needed.
If you are interested in working on a yacht, you can try some of these websites that are looking to hire people. Jobs on Yachts and The Crew Network.
Find seasonal work
Depending on the seasons there are various different jobs that might become available. You'll find huge demand for temporary labor during these times. Things like working at a ski resort or camping site during the winter or working on a boat or beach during the summer, maybe even wait some tables at a restaurant. Whatever it is, there is definitely a job for you. Although if you are looking for seasonal jobs than you want to know that you need to get to your destination well before the season starts. Otherwise if you arrive too late and during mid season than most of the good jobs will be taken already.
Get a working holiday visa!
If you are under 30 than you will be pleased to know that you can get a working holiday visa. This allows you to find work in many different countries during the holidays. However most of the countries that offer this type of program are English-speaking Commonwealth countries like England, Canada, New Zealand or Australia.
The visa application to apply for this program is usually pretty simple and lasts for about 1 year. Most of the time the visas that get issued to you will have a stipulation where you are not allowed to work in one single place for more than 6 months.
Now most of the jobs you'll find for a working holiday are typically low-wage or service type jobs like waiters, office assistants, bartender, cashiers etc. The pay is not that good but it is good enough to allow you to make a decent living and will also give you some extra cash to spend for traveling.
Usually you can find listings online or when you land at the country. Places like a hostel will have job boards that can help you find a job.
Find work in a hostel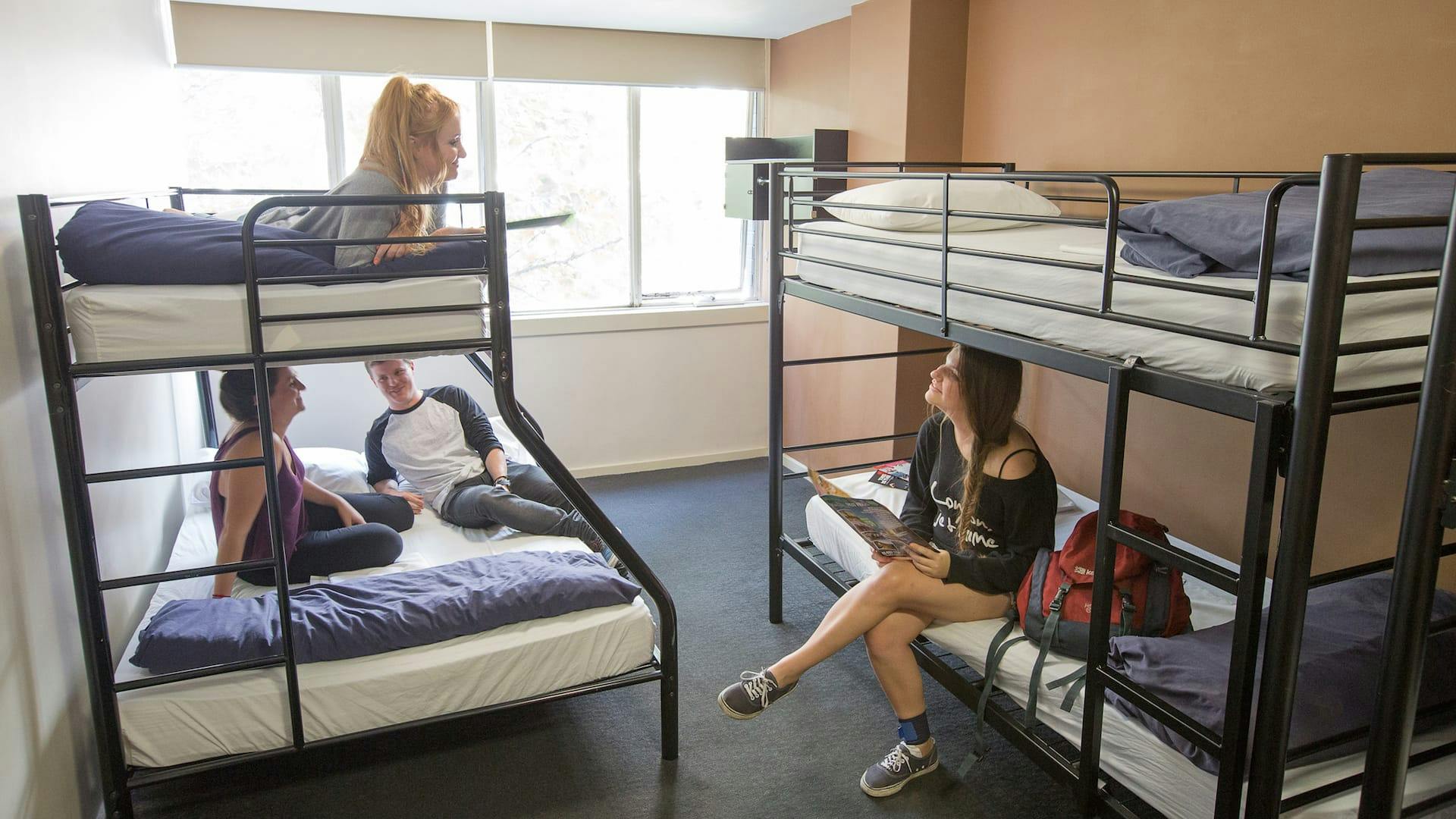 Hostels are one of the best places to look for work. They are usually always looking around for more people to work with them. Whether it's at the desk, or cleaning, or even showing the guests around the town. Do know that these jobs are usually for as long as you want. You can decide to work only a day, a week, or even a month. As long as they keep needing people to work for them, then there is a place for you.
Now some hostels will even trade you a free bed in return for you to do some work. Although you might not be getting paid for the work, at least you are getting a place to stay for free.
Try being an au pair
Do you like taking care of people? By being an au pair, you'll get a room, board and also a weekly paycheck. Sure you might have to spend a lot of time watching kids, but the good thing is that you'll usually get the weekends off and also some extra vacation time to explore these countries.
Now do note that usually an au pair job are for females. Although males are still able to be au pairs as well, it just might take a little bit longer to find a job.
Put your skills to use!
If you have any skills or talents that you are good at, then maybe you can use that to your advantage. If you know how to play the piano, why not teach somebody to play. If you know how to cut hair, why not work in a barber shop and cut hair. You know, whatever your skill is, put it to some good use.
After all, using your skills to land a job is one of the easiest things you can do. There is always going to be a person who wants to learn a new skill. So you can use that to your advantage and start teaching them to make some good money.
Try some volunteer work
Now I know volunteering doesn't sound all that fancy. Mainly because it doesn't pay. However it can save you money on room and board which can definitely help in costs along the way. This is because some of the volunteer groups will help cover some of your living expenses, not all though. Also you'll be doing something good for the community.
You want to find volunteer opportunities where your time or money is actually worth it and help out the most.
Some places you can look for volunteer work are WWOOFing and Worldpackers.
Be a tour guide
Tour companies are always looking for people to hire as tour guides. Being a tour guide can be fun and exciting as you get to tour around the place you love and also meet many great people. It is however considered more of a "traditional job" than something travelers usually do. Plus the pay isn't that good however the expenses are enough to cover your needs.
Some companies you can try to look at who hire travelers are Contiki, New Europe Walking Tours, or Busabout.
Find whatever job that is available
Anywhere around the world you go, there are always people looking to hire others for a job. Whether it is short term or long term, you'll always be able to find some sort of job. Not only that but some jobs might even cover your room or board in exchange for work.
If you are interested, then here are some areas where you can look for a job as a traveler.
Not interested in these?
If you want to earn some money during your travels but don't want a low paying job, then you could try applying at a major company. However this method is a little bit harder as they are typically looking for people with high skills or a good degree. It will definitely take a lot longer to land a job like this.
For instance, if you are trying to find a job at a company in Asia, most of the time they are looking for a foreigner that is also able to speak the local language. Also it's even harder if you are trying to find work in Europe, as the European Union states that visa rules require companies to give preference to people from the EU before hiring any outside travelers.
It definitely is going to be a lot of work as you try to find a traditional job that pays relatively high. However it's not impossible.
---
No matter what you decide to do for a job on your travels, I guarantee that working in another country is an experience that will change your life forever. It's such a surreal experience where you can meet new people and immerse yourself in a totally new culture. You'll learn many new things, especially about yourself and how you view the world.
At the end of the day, don't let money get in the way of your travels. As long as you are smart with your money and careful in how you do things, then anything is possible. Remember, there will always be people looking to hire somebody and as long as you are flexible and creative with what you do, you'll have no problem landing a job.
So don't worry about not having enough money. If you don't have enough money for your trip then just go anyways and find a job overseas and earn some money.
Also if you are interested in reading some of my other posts about traveling, you can do so by clicking these links:
Or you can check out all my blog posts by clicking this link.
Hope you have a safe and fun trip~