What are some of the best nightlife experiences in Seoul, South Korea?
After all, immediately after the sun starts to set, the lights of Seoul light up and the city is suddenly bursting with energy.
If you didn't know, Seoul is exceptionally renowned for its diverse range of nightlife activities.
Many of these experiences consist of award-winning dance clubs, unique all-night cafes with panoramic city views, and a night market that stays open until the next morning.
It is the perfect place for anybody looking for some fun.
So if you are wondering what there is to do in Seoul during the night time, you are in luck.
In this post we will be detailing all the best nightlife experiences in Seoul, South Korea that you need to try.
So if you are ready, lets get started!
10 Best Nightlife Experiences In Seoul, South Korea
In no particular order, here are the best nightlife experiences in Seoul, South Korea.
Club Octagon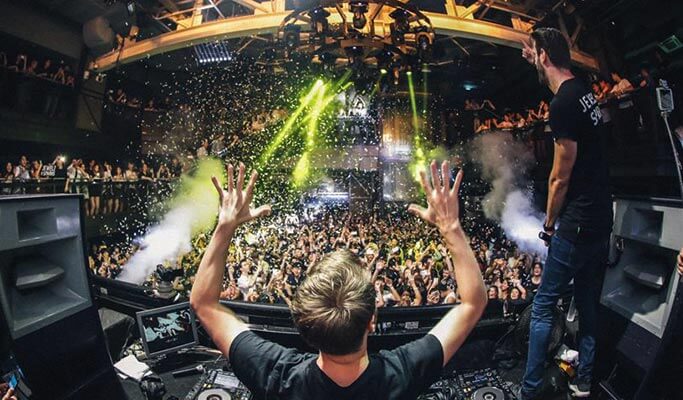 If you want to experience the party life of South Korea, then you definitely need to head to Club Octagon. It is one of the best places to party in the city as well as being one of the best nightclubs in all of Asia. The club hosts an amazing line-up of several big named DJ's that do their thing to entertain the masses.
Some of the big named acts that have been here are Vivid, Paul Van Dyk, Fedde Le Grand, Dash Berlin, Jochen Miller, We Are Loud, and much more.
This is definitely the Go-To place for many locals, celebrities, elites, and anybody else who are looking to party.
N SEOUL TOWER
N Seoul Tower is an iconic structure in central Seoul. It stands about 237 meters above ground a features an observatory where you can see panoramic views of the entire city.
Inside the observatory, you can also find a digital observatory as well as many restaurants and cafes and gift shops. Not only that, but the terrace of the 1st floor of the tower is a popular spot amount couples who come from all over to attach padlocks and love notes to the fence as a symbol of their love.
Dongdaemun Market
Myeongdong Shopping Street might be the place to go if you are interested in doing a lot of shopping especially at upscale shops. However Dongdaemun Market is the place to go for those insanely cheap deals you can't find anywhere else.
Here in the Dongdaemun Market, you can find around 26 shopping malls, 30,000 specialty shops, and over 50,000 manufacturers all ready to sell you things at a cheap and affordable price.
Also the place is busy all throughout the night with festivities, fashion shows, music and dance performances taking place after the sun sets in Seoul. Which makes it the perfect place to hangout and have some fun during the night.
Hangang River Lookout Cafes
One of the best things you can do at night is to go up high into the air and view the beautiful Hangang River. You can do this by going to one of the lookout cafes along the river all of which are set along 6 bridges in the southern part of Seoul.
It makes for a perfect place to unwind after a tiring day and gives you some impressive views of the river.
Karaoke Bar (Noraebang)
Karaoke is a popular past time among the locals here in the city. People from all over will go to these places to sing their heart out and have some fun. Many of these places also serve food and drinks which makes it an even better experience.
There are many of these venues all around the city, but you do have to lookout for the prices. Prices tend to increase afternoon with the highest prices being around 8pm through the early mornings.
Multi-Bang (멀티방)
Multi-Bang is similar to a Karaoke bar except you are able to do a lot more things. For instance, unlike a Karaoke bar where the main idea is to sing and have fun, in a Multi-Bang, you'll actually be able to play video games, sing karaoke, read books, play on a PC, or anything else that the business has to offer.
You can also use the place to generally relax and watch a movie or TV show together. Plus, when you are tired, you can simply just take a nap.
24 Hour Cafes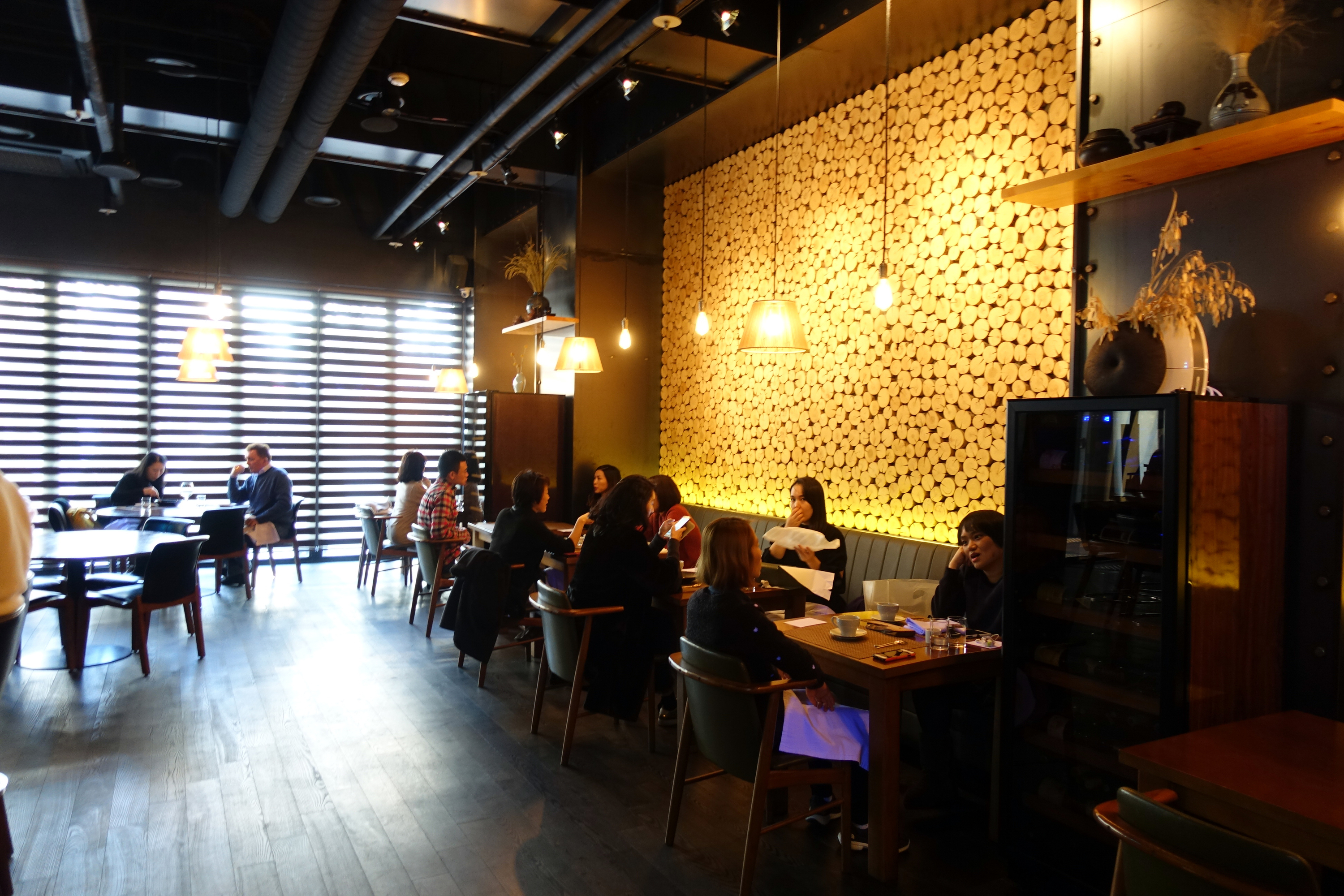 One of the things you can during the nighttime is to hang out at one of the countless 24 hour cafes in the city. Here you can enjoy some good coffee, hang out with friends, talk about your day, and essentially just have a pleasant time throughout.
There are also many themed cafes that offer specialized themes to make the overall experience a lot better.
Jjimjilbang
If you are looking for a way to relax and pamper yourself, then there is no place better than a jjimjilbang. If you don't know what a jijimjilbang is, it basically is a large, sex-segregated public bathhouse in South Korea, furnished with hot tubs, showers, Korean traditional kiln saunas and massage tables.
There are many of these places all around Seoul, such as Dragon Hill Spa in Yongsan, Spa Lei, and many more.
It is a perfect thing to do especially if you are tired and wanting to kill some time.
Bar hopping in Itaewon
A fun thing that you might be interested in doing is to go on a bar/pub crawl. And the best place to do this is at Itaewon. Whether you want a good old American sports bar, cigar lounges or even an Irish pub, this is where you can find them.
Grab a drink with friends, laugh about weird things, then head to other bars and repeat what you just did. Overall a fun experience that many will enjoy.
Eat Till You Drop
What better way to kill time and have fun during the nighttime, than eating your heart out. And here in Seoul, there is an endless supply of food for you to eat. From the major fast food chains located all around to even the night markets that sell an abundance of street food. You will definitely be a happy camper eating all that the city has to offer.
Plus, there are quite a few places that are open 24/7 so you can come super late and still get something to eat.
Extra: Han River Cruise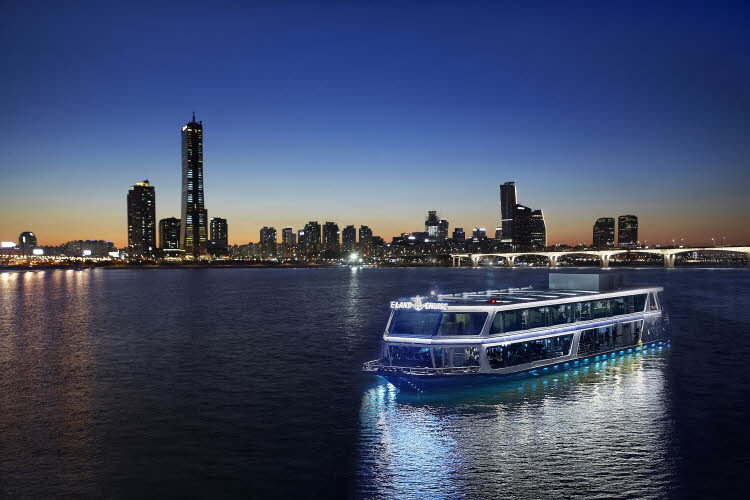 Taking a cruise during the night along the Han River is a perfect way for you to see some beautiful views. The cruises run everyday, however the best cruise is the fireworks one which only runs on Saturdays.
Here you'll see the light and water shows at Banpo Bridge, 63 Building and other buildings in Yeouido. Plus, there will even be a live band entertaining you while you are on the boat.
Extra: Walk Along Cheonggyecheon Stream
Cheonggyecheon Stream is a manmade stream that stretches for about 11 Kilometers long. It is a popular place where many couples and families will walk along the river and see what the surrounding area has to offer.
_____
Overall, there are quite a few things that you can do during the night time.
I highly recommend anybody who is going to be visiting Seoul to definitely try out some of these listed on this post. You will definitely enjoy it.
Also if you are wondering what things you can do in South Korea, I have some posts for you.
Things To Do List:
Or you can check out all my South Korea posts by clicking here.
Other than that, hopefully you enjoyed this list and was able to find new places to go to when you ever visit this city.
Let me know how your trip goes!