What are some of the best things to do in Downtown Houston?
After all, nestled in the heart of Houston is a place many Houstonians love to visit.n
That place is called Downtown Houston.
It is a bustling business hub that is home to many major attractions.
From things like the Houston Aquarium, Hobby Center for the Performing Arts, Toyota Center and much more.
You can find it all here in Downtown Houston.
There are literally so many things for you to see and do here in this area.
Plus, you aren't only limited to the surface.
There are also many things for you to do underground as well.
So if you are wondering what exactly you are able to do in this area, you are in luck.
In this post, we'll be detailing the top 10 things to do in Downtown Houston.
So lets get started!
10 Things To Do In Downtown Houston
In no particular order, here are the best things to do in Downtown, Houston.
Discovery Green
Here in the middle of town lies one of the best public parks Houston has to offer. Discovery Green is a 11.76 acre park that offers all sorts of amusing entertainment. From yoga classes to movie nights to even regular concerts. There is definitely something for everybody here in this park.
Not only that, but the park has a playground where kids can play as well as a huge area where people can go have picnics and play in the grass.
It's a great way to spend some time with the family and have some fun.
Double-Decker Bus Tour
Fancy a tour in a double-decker London bus? This tour rides around Downtown plus the rest of Houston to see all the major sights.
The bus has 6 pick up points in Downtown Houston:
GRB Convention Center
Market Square Park
City Hall Visitor Center
Downtown Aquarium
Hermann Park
Museum District
You can ride the entire tour in one go or get off at different spots and check out the area. Then go back on when you are ready and continue the tour.
A great event to do with friends family alike.
Heritage Society Museum
Located within the Sam Houston Park off Lamar Street, you will find a place called the Heritage Society Museum. It is a place that offers guided tours of 19th-century structures & exhibits exploring the city's history. You'll also find many collections of historic buildings that once stood here in this city.
It'll feel as if you been transported back in time when you visit this location. Definitely a great place to check out if you are into history.
Downtown Aquarium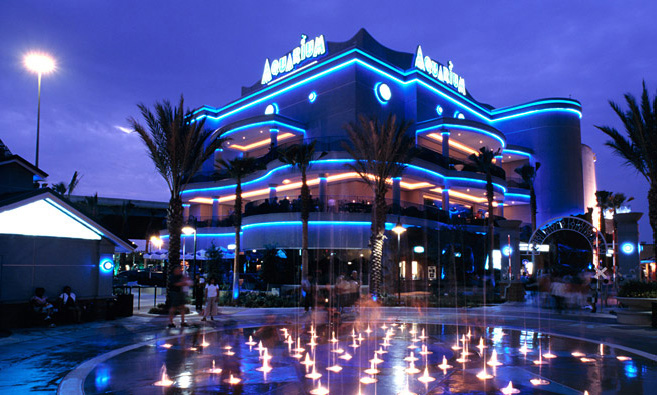 The Downtown Aquarium is a great place to take your family and kids to learn more about some awesome marine life. This six acre area houses a 500,000 gallon aquatic wonderland with over 200 species of exotic global animals. They even have some fun rides for the kids to enjoy like Frog Hopper to Shark Voyage and much more. Plus, its not just for the kids, there are certainly quite a few things for the adults as well like shopping, an upscale bar, full service restaurant, and other things too.
Overall it is a great attraction for the entire family to enjoy.
Minute Maid Park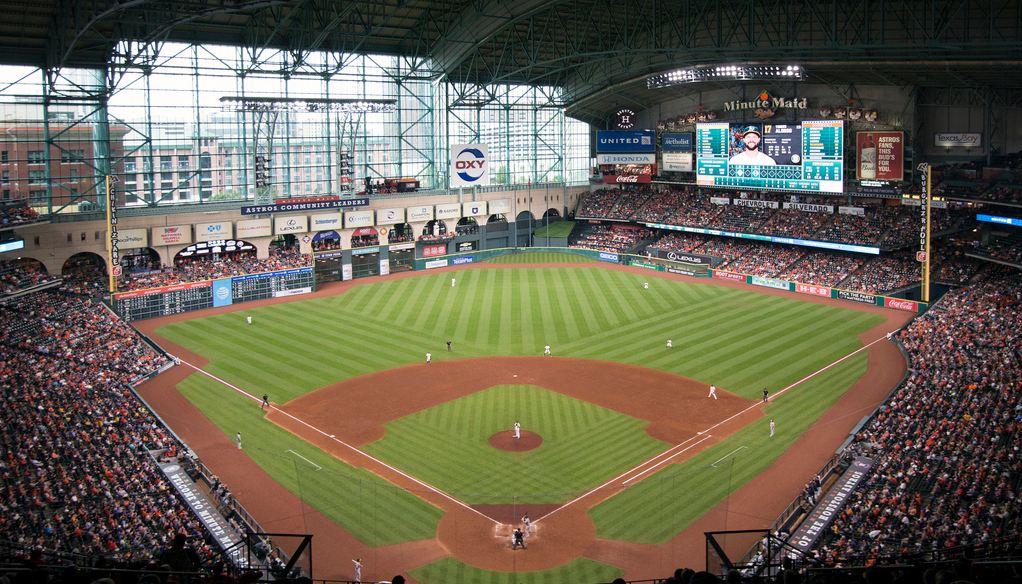 Minute Maid Park is home to one of the best Baseball teams in the USA,The Houston Astros. It is a great place to come visit and see some amazing baseball going around.
Plus, there is also a Happy Hour Beer outlet in Left Field with some great beer selections. As well as having plenty of food to choose from and delicious BBQ, this place is a great attraction for families alike to come have some fun.
TOYOTA CENTER
The Toyota Center is home to one of the best basketball teams in the NBA, the Houston Rockets. The center was named after a Japanese automobile manufacturer Toyota who paid about $100 million for the naming rights.
This beautiful arena has spacious seating for thousands of people as well as having clean facilities. It is a very popular place for locals to come and enjoy a game of basketball while having some fun cheering on the team.
Hobby Center For The Performing Arts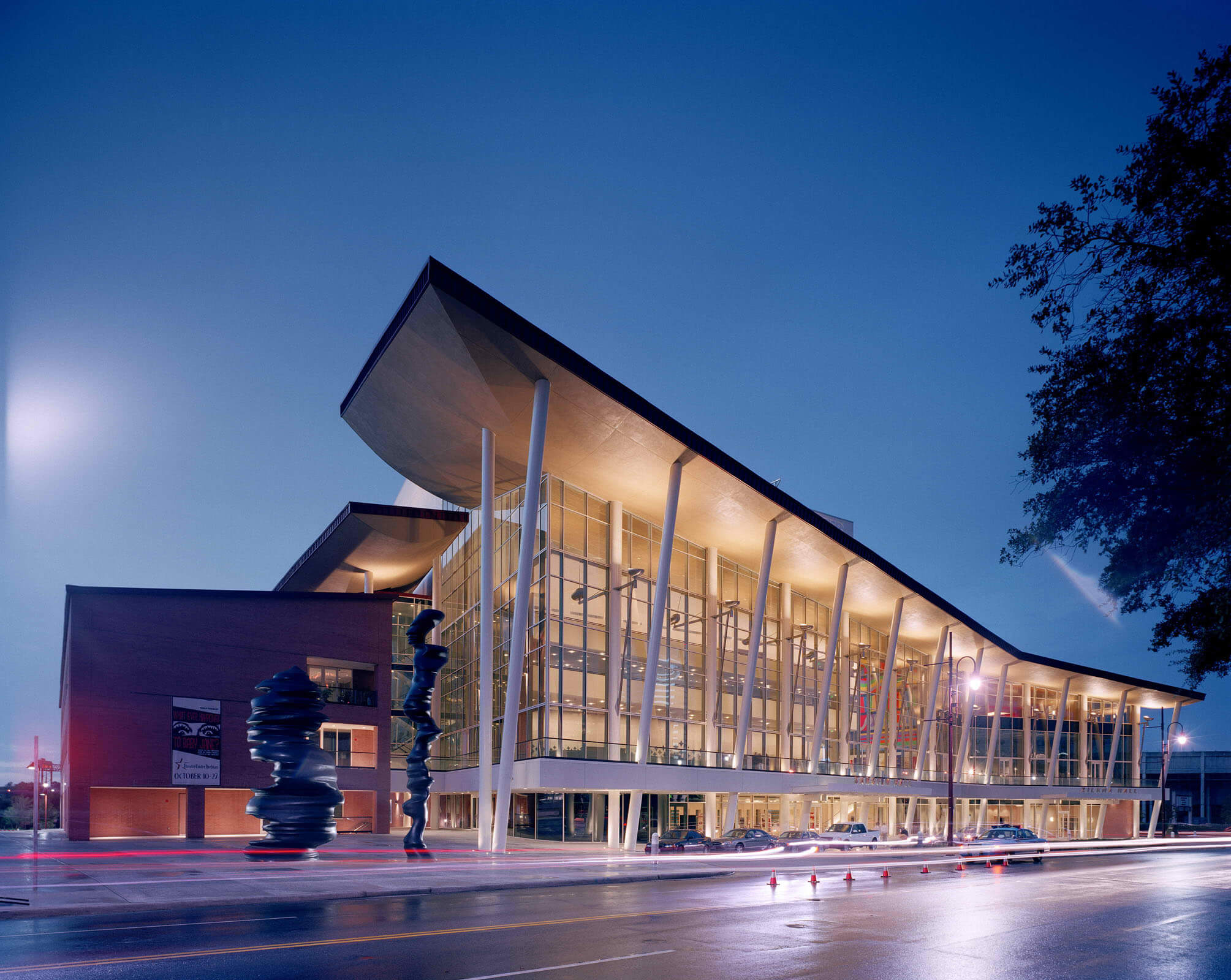 Opened in 2002, the Hobby Center for the Performing Arts is made up of 60 ft high glass walls that have stunning views of the city's skyscrapers. It is located on the edge of the theater district.
It is here where you can enjoy some wonderful shows and plays that are performed here. It is a great place to go as a family since there are often many children friendly shows here for you to see.
Houston Police Museum
Might be a strange place to see this, but in the lobby of the Houston Police Headquarters you will find a unique and interesting museum called the Houston Police Museum.
Inside the museum, you'll be able to find all sorts of memorabilia collected over many decades. From things like a helicopter suspended from the ceiling, a vintage auto shot through with bullet holes and antique highway patrol motorcycles.
They even have a wall that is specially dedicated to the fallen officers of Houston.
Definitely something unique and special that might peak your interest.
Bayou Place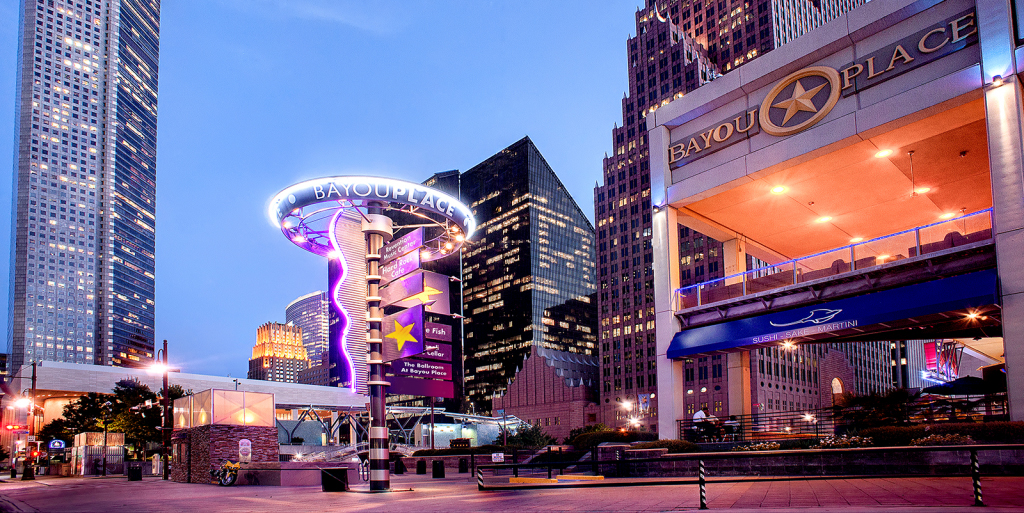 If you are looking for a place to get some entertainment as well as some delicious food, then you definitely need to head to Bayou Place complex which is located in the Theater district.
There is so many things you can do here.
From watching a movie at AMC to eating sushi at Blue Fish or maybe even watching a concert or show at the Revention Center.
Whatever choice you decide, I guarantee you will definitely have some fun.
Downtown Houston Tunnel System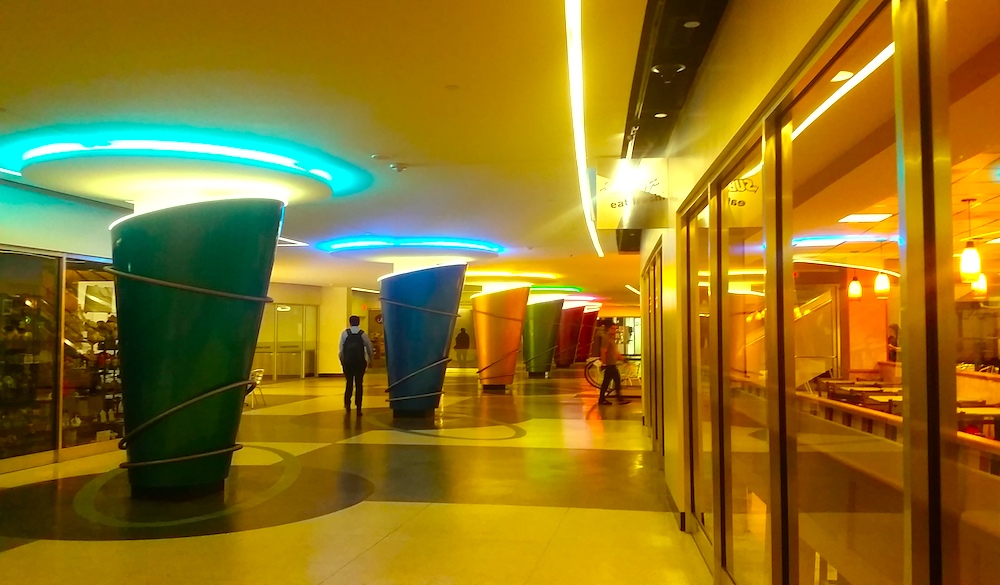 Once you have seen everything that Downtown Houston has to offer at street level, it is time to head down into the Downtown Houston Tunnel System where you can get a chance to explore everything underneath the city.
It is an interesting place that spans over 90 blocks.
You'll be able to wander around the tunnel where you'll find illuminated walkways full of retail outlets and food courts with cafes and restaurants all over.
You can easily access the tunnels from an escalator and sign posted stairs all around Downtown.
_____
Overall, Downtown Houston is an amazing place to visit.
There is simply so many things for you to see and do.
Hopefully this list will give you some ideas as to what you are able to do if you ever get a chance to visit Downtown Houston.
Also if you are going to be stopping by Houston anytime soon, you might be interested in some of my other posts:
Or for a list of more Houston posts, you can click here.
Let me know how it goes!